Every year since 1922, Deer Park residents have assembled their strongest boys, their prettiest girls, their shiniest tractors and their most honored dignitaries and marched them down the city's streets for all to admire.  Afterward, they've all congregated under the shady trees at Mix Park for a communal picnic that's part family reunion, part street fair, part community supper.
x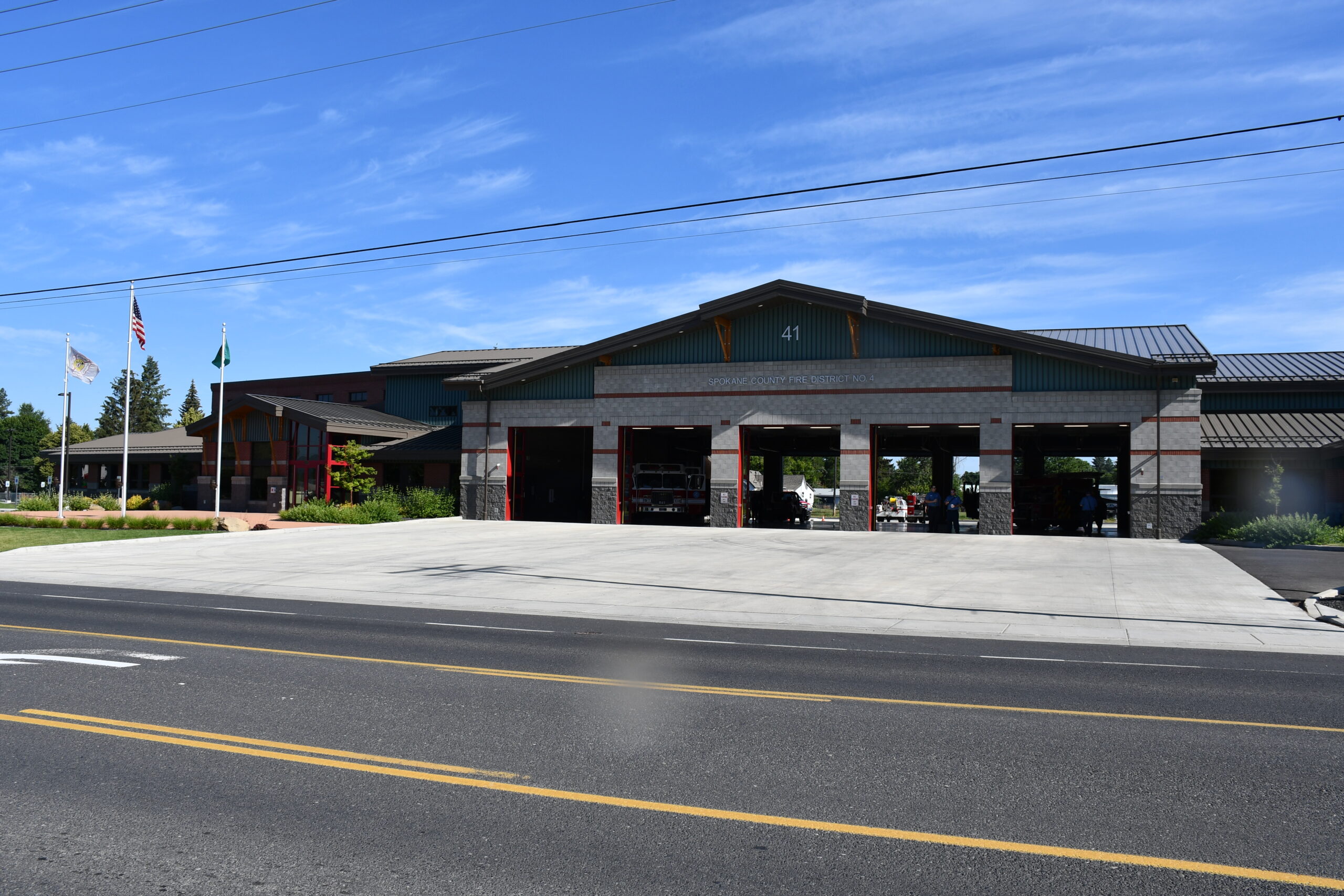 x
Cada año desde 1922, los residentes de Deer Park han reunido a sus niños más fuertes, sus niñas más bonitas, sus tractores más brillantes y sus dignatarios más honrados y los han llevado por las calles de la ciudad para que todos los admiren. Después, todos se han congregado bajo los árboles sombreados en Mix Park para un picnic comunitario que es en parte reunión familiar, en parte feria callejera, en parte cena comunitaria.
It's kind of gotten a little bit commercialized, but it's still just a community gathering.  My American brother, Mark Losh, and I, rode our horses in the 1967 Settlers Parade: 55 years ago!
Se ha comercializado un poco, pero sigue siendo solo una reunión comunitaria. Mi hermano estadounidense, Mark Losh, y yo, montamos nuestros caballos en el Desfile de colonos de 1967: ¡hace 55 años!
It's a gathering that still appeals to people of all ages in this city of 3,100, where more than a quarter of folks trace their roots to German ancestry, according to U.S. census records.
Es una reunión que todavía atrae a personas de todas las edades en esta ciudad de 3,100 habitantes, donde más de una cuarta parte de las personas tienen sus raíces en la ascendencia alemana, según los registros del censo de los Estados Unidos.
By 9:30 a.m. Saturday, hundreds of local residents and visitors had claimed every scrap of shade along the parade route. The crowd included stroller-bound toddlers, strutting teenagers and grandmothers sheltered beneath umbrellas.  For the next two hours, they all braved simmering heat to view a steady stream of custom cars, rodeo princesses and eager politicians.
A las 9:30 a.m. El sábado, cientos de residentes locales y visitantes habían reclamado cada trozo de sombra a lo largo de la ruta del desfile. La multitud incluía niños pequeños atados a cochecitos, adolescentes pavoneándose y abuelas refugiadas bajo paraguas. Durante las siguientes dos horas, todos desafiaron el calor a fuego lento para ver un flujo constante de autos personalizados, princesas de rodeo y políticos ansiosos.
x

x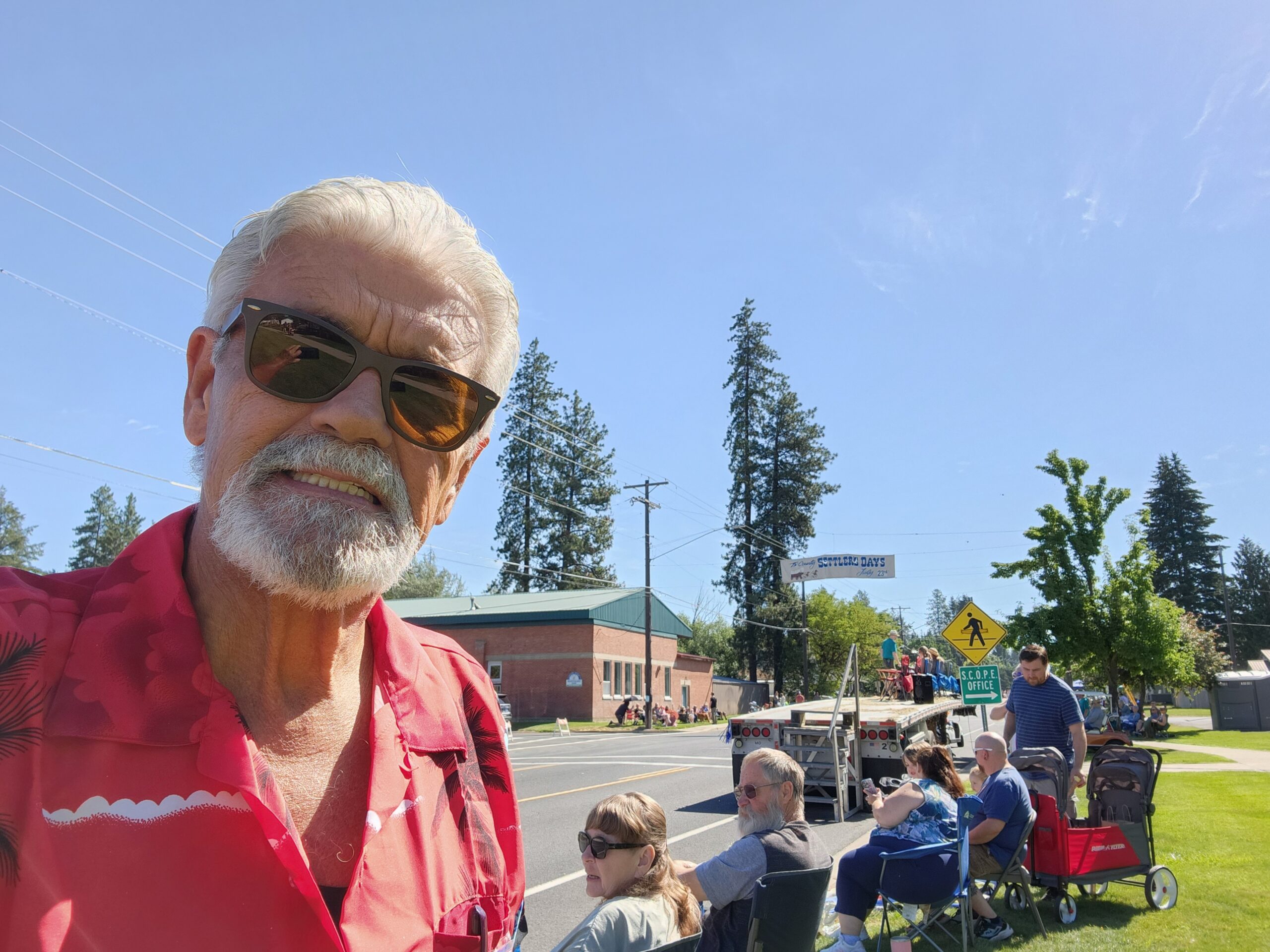 x
x
Marky and Siomi waiting for the parade
x
Apparently participating in the Deer Park parade could prove to be tremendously dangerous, so participants must sign this form exempting the people from any accident.
x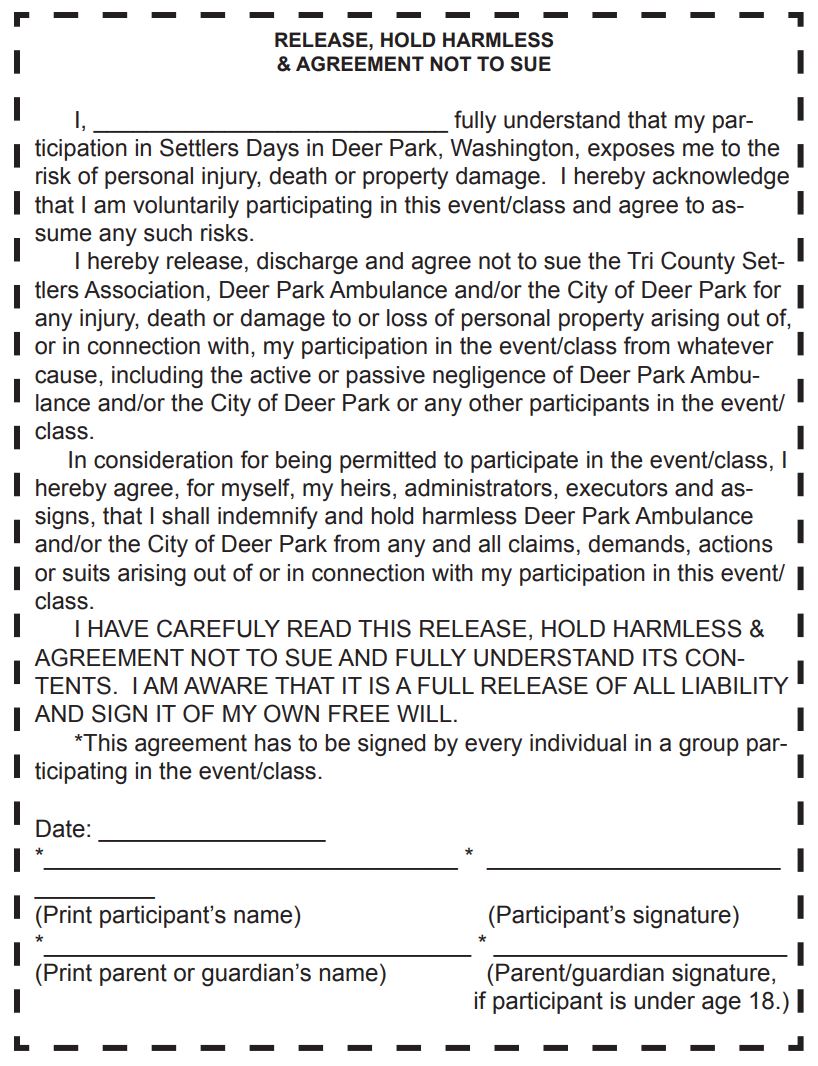 x
Aparentemente participar en el desfile de Deer Park podrìa resultar ser tremendamente peligroso, por lo que los participantes deben firmar esta planilla eximiendo al pueblo de cualquier siniestro.
Liberación, exención de responsabilidad
y acuerdo de no demandar
Entiendo perfectamente que mi participación en los Settlers Days en Deer Park, Washington, me expone al riesgo de lesiones personales, muerte o daños a la propiedad.  Por la presente, reconozco que estoy participando voluntariamente en este evento / clase y acepto asumir dichos riesgos.
Por la presente, libero, doy de alta y acepto no demandar a la Asociación de Colonos del Tri-County, a La Ambulancia de Deer Park y / o a la Ciudad de Deer Park por cualquier lesión, muerte, daño o pérdida de propiedad personal que surja de, o en relación con mi participación en el evento / clase por cualquier causa, incluida la negligencia activa o pasiva de Deer Park Ambulance y / o la Ciudad de Deer Park o cualquier otro participante en el evento/clase.
En consideración a que se me permita participar en el evento / clase, por la presente acepto, para mí, mis herederos, administradores, albaceas y cesionarios, que no indemnizaré y eximiré de responsabilidad a Deer Park Ambulance y / o a la Ciudad de Deer Park de cualquier reclamo, demanda, acción o demanda que surja de o en relación con mi participación en este evento / clase.
He leído cuidadosamente este comunicado y acepto no demandar y entiendo completamente su contenido.  Soy consciente de que es una liberación total de toda responsabilidad y la firmo por mi propia voluntad.
Este acuerdo debe ser firmado por cada individuo en un grupo que participe en el evento / clase.
x
Jul 23rd, 2022
Index
1st Street Restaurante de Deer Park
…..Eating Prime Ribs
…..Mark & the story of the Bread Board
…..Hay bales
…..Hay roles
…..Harold Weger
At Marny Burdega's home
 ….An endless train
…..Mike Burdega's story
…..The Peace Corps
…..The Smoke Tree
At Spokane Int. Airport
…..Bev's story
….Big Foot story
….Bluff's Edge Temperature
…..Chemtrails over Deer Park
…..Finding Bluff's Edge
…..From Bluff's Edge to Burdega
…..Hummingbirds drinking fountain
…..Our suite
…..Siomi & Dick
…..Solar Cover Reel
…..Swallow nest
Breakfast in Deer Park
…..Daily Life Essentials
…..Zip's
Cat Tales
.
Chattaroy

, Washington

.
Clayton Rodeo – Rodeo de Clayton

……Davie, FL Rodeo
Dallas,Texas
…..Dealey Plaza
…..Downtown Dallas
…..From Dallas to Spokane
…..From Ft. Lauderdale to Dallas
…..Farmers Market
…..John Neeley Bryan's Cabin
…..Kennedy Memorial
…..Mandalay Canal Walk
…..Pegasus
…..Pioneer Plaza
…..Reunion Tower
…..Yellow Green Farmers Market
Dining at Erickson's home
…..53 Years Ago – Everlasting friendship!
Mt. Spokane
Settlers Parade
Settlers Picnic
…..Deer Park High School Classmates
Siomi's flower – La flor de Siomi
…..Downtown
…..Riverfront
…..Skyride
Touring Deer Park & Wild Rose
…..Burdega's old home
…..Deer Park "new" Highschool
…..Deer Park Middle Sschool
…..Grandpa Hell's old hardware store
…..Grandpa Hell's old home
…..Grandpa & Grandma Losh's old home
…..Grandpa Losh's parents
…..

Norman's Tree

…..Norman & Beverly Losh's first home

…..Our Catholic Church

…..Our Protestant Church

…..Weger's Farm

…..Wild Rose Cemetery

…..Wild Rose old church & Fire Station

TRIP TO DEER PARK (Home page)
Trump Vs. Biden
…..Tea Party's speech
…..Trump Won
Wine Tasting – Catando vino
…..Halix
…..St. Augustine, FL – Winery.
Yoke's Supermarket
…..Deer Park Yoke's
 …..Expresso at Mead Yoke's
 …..Jerky
…..Our first female tattoo
 …..Siomi dream pan