Carnival's Paradise – Apr 2016
In April 2016, Siomi and I earned a cruise departing from
Tampa
to Grand Cayman and Cozumel in Mexico: courtesy of "Visit USA," a tourism website for which I worked at the time.
Getting There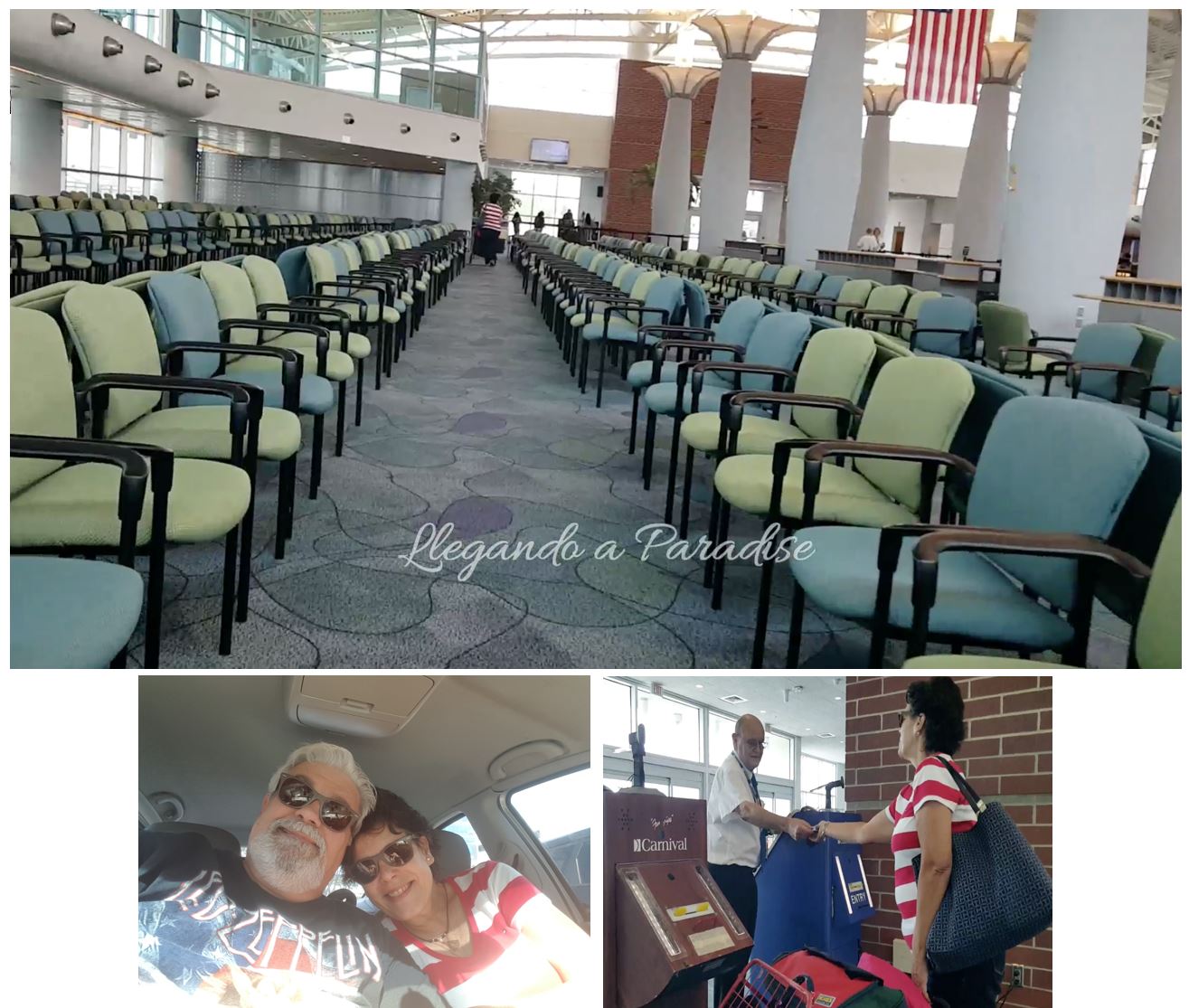 Siomi & I arriving at Carnival headquarters in Tampa, Fl
We lived then in
Coral Gables
. We left very early for Tampa, just over a 4-hour drive. The checking on the cruise ship "
Paradise
" was very fast. When we arrived, there were no passengers in front of us, so we didn't have to stand on a line.

Siomi on her way to "Paradise"

Welcome to "Paradise"!
Carnival
Carnival Cruise Line is an international cruise line with headquarters in Doral, Florida. The company is a subsidiary of Carnival Corporation & plc. Its logo is a funnel shaped like a whale's tail, with a red, white, and blue color scheme. This trademark funnel design is built onto the line's ships. Carnival is ranked first on the list of largest cruise lines based on passengers carried annually.
x

x
Looking for our cabin.
x
As of January 2022, Carnival Cruise Line operates a fleet of 24 ships. They also have two additional new builds on order, and one ship set to be transferred to their fleet from sister company Costa Cruises after a major refurbishment.
x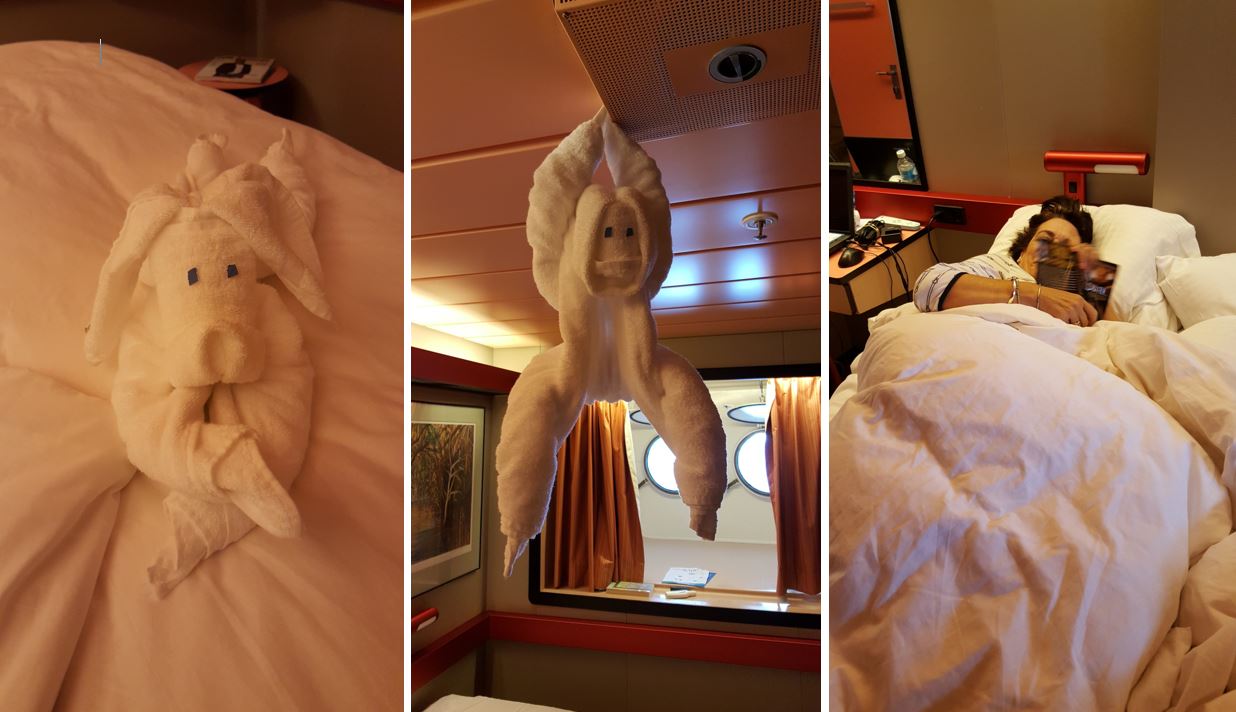 x
Carnival is one of ten cruise lines owned by the world's largest cruise ship operator, the American-British Carnival Corporation & plc. In 2018 Carnival Cruise Line was estimated to hold an 8.9% share of cruise industry revenue and 22.0% of passengers. It has 24 vessels and is the largest fleet in the Carnival group. The ships fly flags of convenience: 18 of the ships fly the Panama flag and six that of the Bahamas. Its headquarters are in Miami, Florida, United States. The North American division of Carnival Corporation has executive control over the corporation and is headquartered in Doral, Florida.
x
x
Carnival Cruise Line was founded in 1972 by Ted Arison. To finance the venture, Arison turned to his friend Meshulam Riklis, who owned Boston-based American International Travel Service (AITS). Arison and Riklis set up the new company as a subsidiary of AITS. AITS was to market and promote the new venture. In 1974, due to regulatory issues, Riklis sold AITS's interest in the company to Arison for $1, but subject to Arison taking over the substantial company debts. The split enabled Arison to enter into new relationships with independent travel agents. He also promoted his cruises to fun-loving younger people. The format was very successful financially.
x

x
Like a rolling stone…!
x
In 2012, the company was reportedly paying cruise ship staff basic salaries equivalent to £0.75 per hour. For example, a junior waiter would earn a basic salary of £250 a month for shifts lasting at least 11 hours, seven days a week. In response to this controversy, the general secretary of the Trades Union Congress, Brendan Barber, commented: "It's high time the disgraceful practice of allowing the shipping industry to pay poverty wages to workers who don't live in the UK was stopped. Exploitative rates of pay for those working on British ships have no place in a modern society."  In October 2013, Carnival revoked retirement benefits for cruise staff.  In May of 2012, Carnival dismissed 150 crew members from India for protesting low wages.
x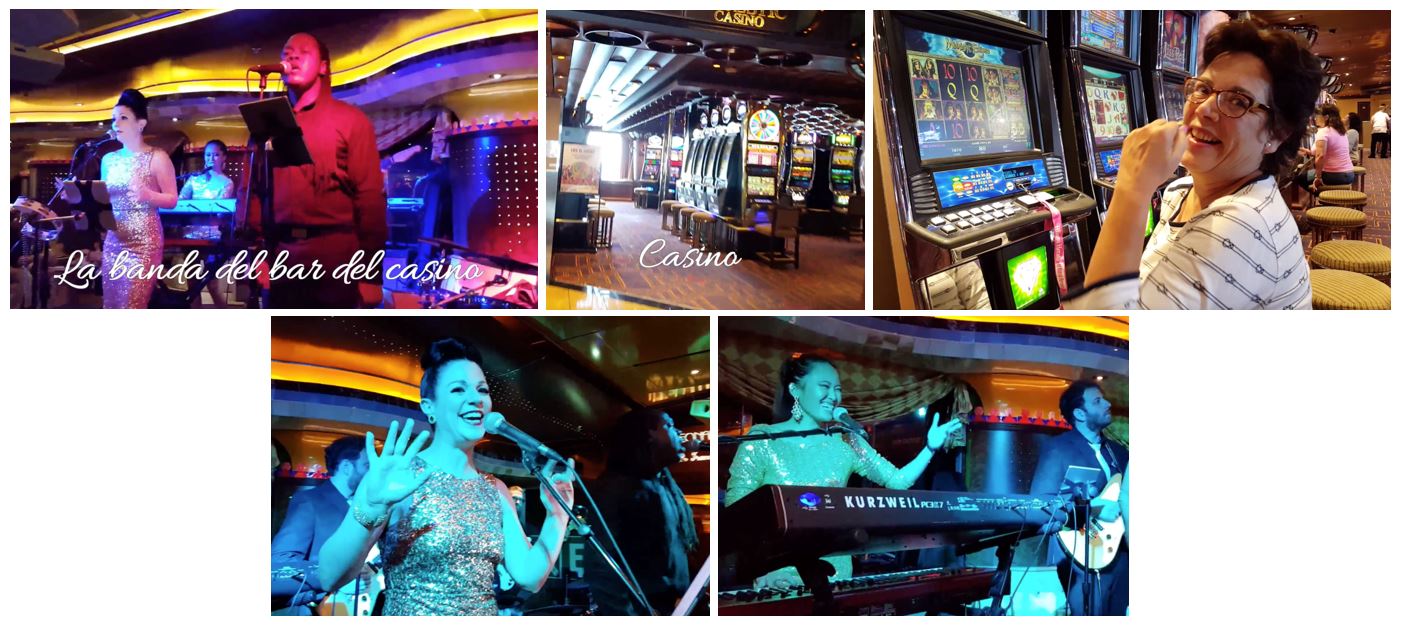 x
In the aftermath of Hurricane Katrina, three of the Carnival cruise ships were chartered by the United States government for six months to serve as temporary housing until the houses can be rebuilt. After being chartered for six months, their planned voyages were cancelled, and passengers were refunded. Holiday was originally docked in Mobile, Alabama, and later Pascagoula, Mississippi, and Ecstasy and Sensation were docked at New Orleans, Louisiana. The six-month contract cost $236 million. The contract was widely criticized, because the vessels were never fully utilized, and Carnival received more money than it would have earned by using the ships in their normal rotation.
x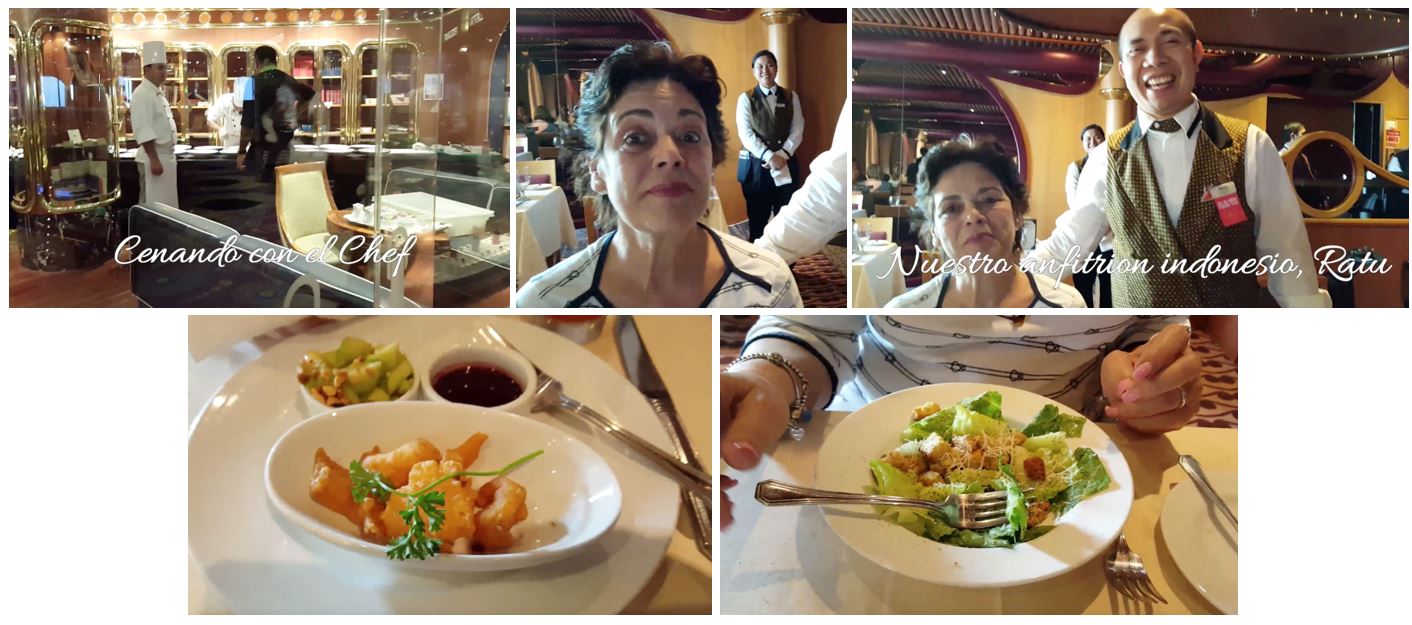 x
Dinner…!
x
Since 2017, Carnival Corporation has been on probation, after having been found to "illegally dumping oil into the ocean from its Princess Cruises ships and lying about the scheme." Carnival Corporation also had to pay a $40 million fine. The Court summary states that "Princess was convicted and sentenced in April 2017, after pleading guilty to felony charges stemming from its deliberate dumping of oil-contaminated waste from one of its vessels and intentional acts to cover it up".
x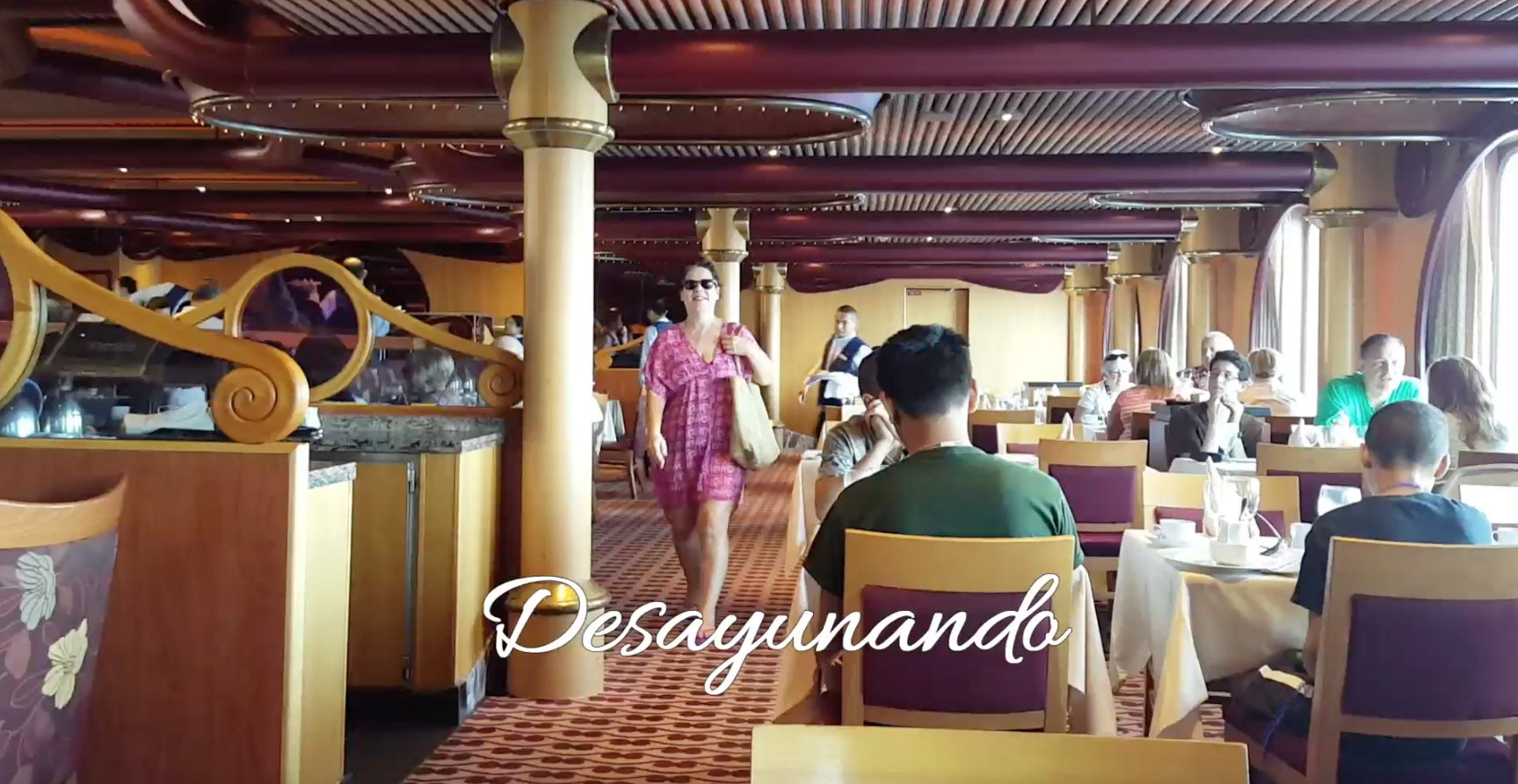 x
Breakfast…!
x
In April 2019, Carnival Corporation was accused of violating probation rules. The allegations include 800 incidents from April 2017 to April 2018. A federal judge has threatened to impose severe fines which may increase tenfold. The judge also stated that Carnival ships may be temporarily banned from docking in US ports.  In early June 2019, Carnival Corp. agreed to pay $20 million in fines in an agreement with federal prosecutors. The proposed settlement documents were signed by Chairman Micky Arison on June 3, 2019.  The next day, a Senior US District Judge approved the deal, and confirmed that probation would continue for three years, after CEO Arnold Donald said, "The company pleads guilty. We acknowledge the shortcomings. I am here today to formulate a plan to fix them". The company promised to implement additional audits to check for violations, to provide improved training to staff, to start improved waste management practices and to set up a more effective method for reporting pollution incidents to government agencies.
x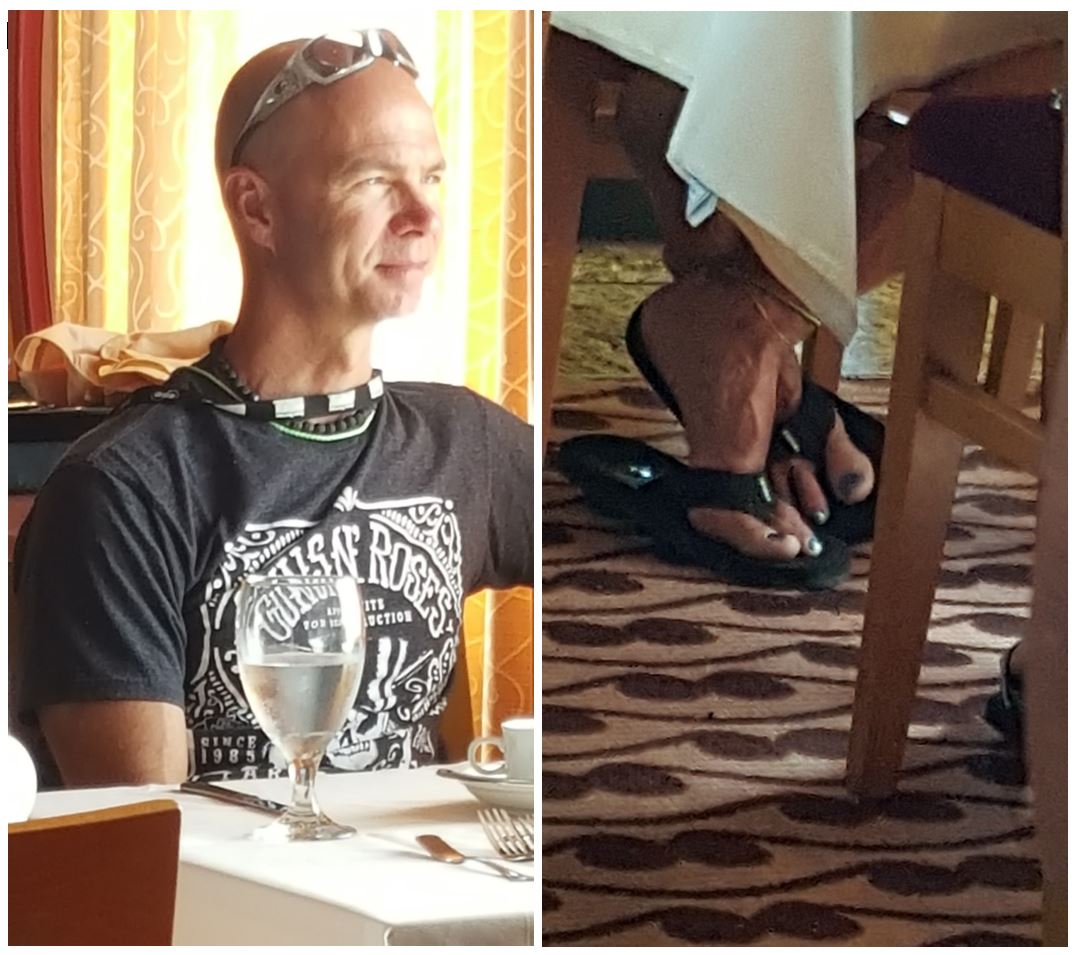 x
Curiosities…!!!
x
In June 2019, Carnival Corporation and its Princess subsidiary agreed to pay a criminal penalty of $20 million for further environmental violations that include dumping plastic waste into the ocean. Princess Cruises had already paid $40 million over prior deliberate acts of ocean pollution.
x

x
On September 19, 1999, Tropicale's engine room caught fire en route from Cozumel to Tampa. While disabled in the Gulf of Mexico, the ship was struck by Tropical Storm Harvey. The Tropicale spent two days without propulsion.
x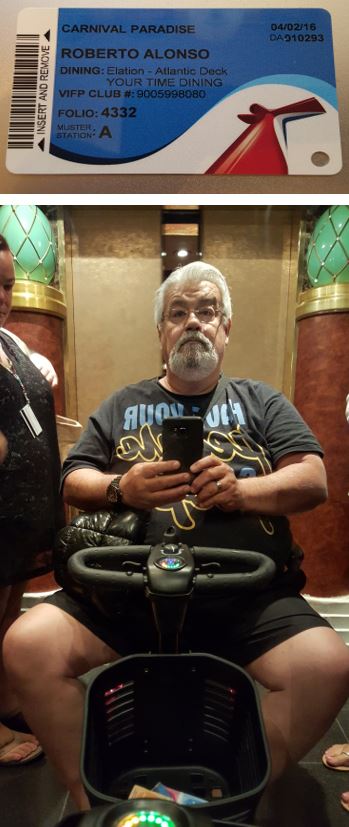 x
On November 8, 2010, a fire broke out in the generator room of Carnival Splendor and the ship lost power. The ship was adrift off the west coast of Mexico until it was towed to San Diego.
x

x
On February 10, 2013, Carnival Triumph, with 3,143 passengers aboard, suffered an engine room fire, leaving the ship adrift for four days in the Gulf of Mexico. The engine fire led to a power outage on the ship, which in turn caused raw sewage to back up. The media dubbed the ordeal "The Poop Cruise".  The ship was towed to Mobile, Alabama, docking on the evening of February 14.  In subsequent litigation, Carnival documents were uncovered that revealed multiple generator maintenance problems creating a "disaster waiting to happen." In response, Carnival's court filing stated that the contract that passengers agree to when they buy a ticket "makes absolutely no guarantee for safe passage, a seaworthy vessel, adequate and wholesome food, and sanitary and safe living conditions."
x

x
On March 14, 2013, 
Carnival Dream
 experienced an emergency generator failure while docked in port at Philipsburg, 
Sint Maarten
. The ship was scheduled to leave port around 5 p.m. ET the day before.  The
United States Coast Guard
 said they were notified by Carnival that 
Carnival Dream
was experiencing emergency generator problems. Carnival announced that the passengers would be flown back to Florida rather than completing their scheduled voyage.

On the morning of March 15, 2013,
Carnival Legend
 suffered a mechanical problem with one 
propulsion pod
 while at sea. The cruise line cancelled 
Carnival Legend'
s scheduled stops in 
Belize
 and 
Grand Cayman
, and the ship returned to Tampa, Florida at a reduced speed of 19 knots (22 mph) (
Legend
has a regular cruising speed of 24 knots).

On December 27, 2015, an electrician who had been working on the Carnival Ecstasy was crushed to death while working in an elevator. The accident had heavy publicity after a video was posted online.
x

x
In February 2018, a series of brawls broke out on the Carnival Legend. Staff were criticized for not containing the brawls and for exercising heavy force against passengers.
x

x
On May 3, 2018, a pipe burst in the Carnival Dream's fire suppression system, flooding 50 staterooms.
x
x
In November 2018, the Carnival Sunshine experienced a technical issue which caused the ship to list for approximately one minute.
x

x
On December 29, 2018, lifeboat number 28 broke loose from the Carnival Dream for unknown reasons and was damaged. Carnival decided to abandon the lifeboat at sea and purchase a new replacement. No one was on board the lifeboat at the time and no injuries were reported.
x

x
In the evening on September 20, 2019, while passing through Panama Canal, the former Carnival Fantasy, collided with the lock's wall and sustained damage to the aft superstructure. No injuries were reported. The collision happened while the lock's water levels were being lowered. The vessel was not under its own power but assisted/tugged by the Panama Canal's locomotives. The accident occurred during the 10-day Panama Canal cruise.
x

x
On October 9, 2019, a 23-year-old passenger fell off a railing where he was sitting onto a lower deck while the Carnival Valor was sailing near Louisiana. He was flown to a New Orleans hospital by helicopter and said to be in critical condition.
On December 20, 2019, the Carnival Glory and Carnival Legend collided while in the port of Cozumel, Mexico; The Carnival Glory's stern superstructure was damaged and one person received minor injuries.
x

x
On February 16, 2022, a 32-year-old woman leapt from the tenth deck of Carnival Valor after being detained by ship security. The search was suspended by the United States Coast Guard after 14 hours.
Grand Cayman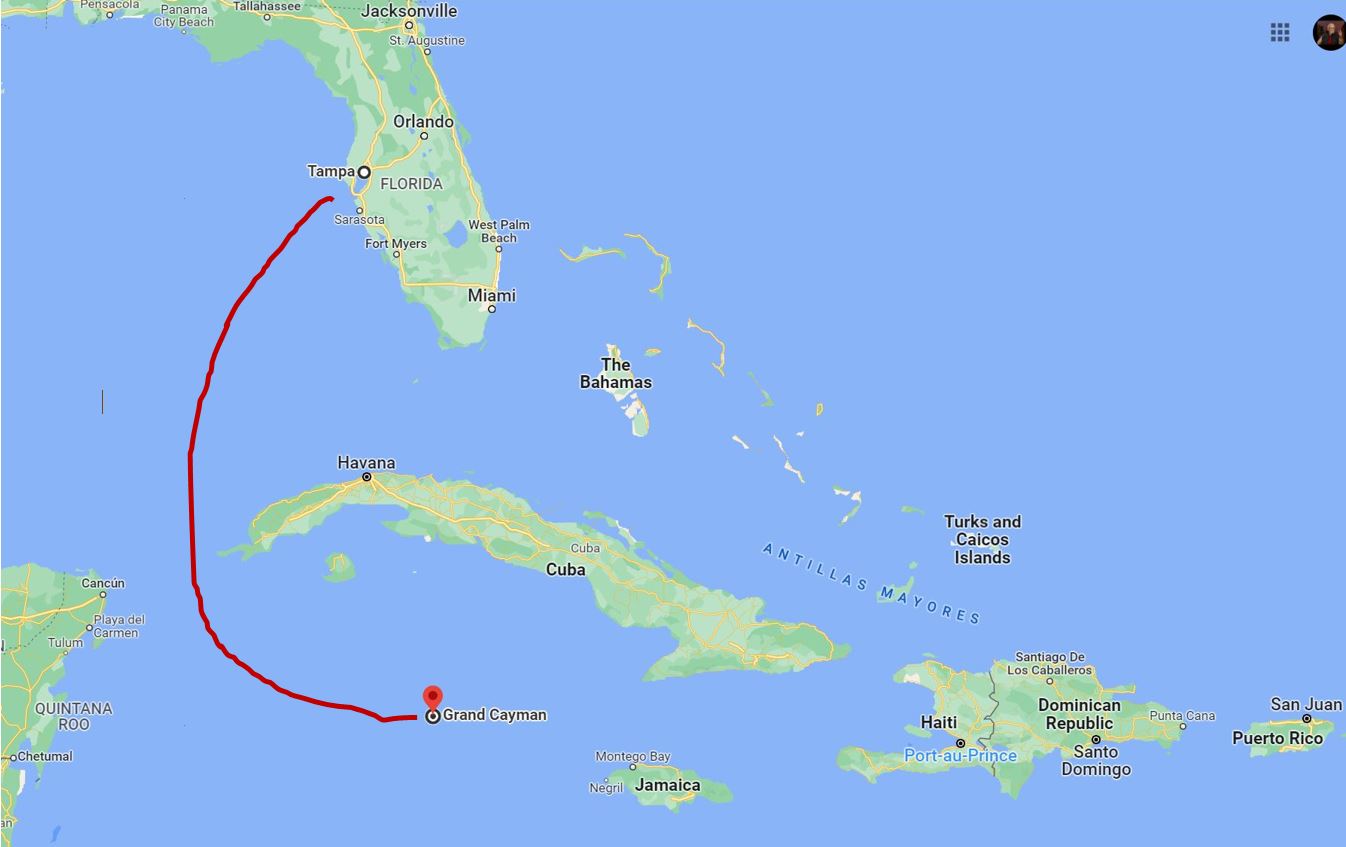 x
Grand Cayman is the largest of the three Cayman Islands and the location of the territory's capital, George Town. In relation to the other two Cayman Islands, it is approximately 75 miles (121 km) southwest of Little Cayman and 90 miles (145 km) southwest of Cayman Brac.
x

x
Grand Cayman encompasses 76% of the territory's entire land mass. The island is approximately 22 miles (35 km) long with its widest point being 8 miles (13 km) wide. The elevation ranges from sea level at the beaches to 60 feet (18 m) above sea level on the North Side's Mastic Trail.
x
x
Fauna seen in various locations around the island include blue iguanas (Cyclura lewisi), Grand Cayman amazon parrots (Amazona leucocephala caymanensis), Central American agouti (Dasyprocta punctata), and Gecarcinus ruricola, a species of land crab. The Cayman Islands Turtle Farm located in the West Bay district raises green sea turtles for their meat and to release into the wild.
Through breeding, the farm produces upwards of 1800 turtles a year. Between 1980 and 2006, the farm released approximately 30,600 turtles to the wild; because of a mark placed on each animal, the released turtles have been seen throughout the Caribbean.
x

x
There are four endemic snake species on Grand Cayman and two invasive species. They are all relatively harmless and the largest is the rarely seen invasive corn snake, which may grow to about 5 feet (1.5 m). The smallest averages 2–4 inches (5–10 cm) and is the invasive brahminy blind snake which is also rarely seen. The most common is the endemic Cayman racer snake. It can grow to approximately 5 feet (1.5 m), but 3-foot (91-cm) specimens are much more common. These snakes tend to race away if encountered and in rare cases will rear up in a threatening manner if cornered. The Cayman racer snake carries a mild venom which it uses to immobilise prey, but in large enough doses it can cause significant swelling and bruising if it latches on for an extended period. A simple bite and release does not usually cause any reaction in humans. The other three endemic snake species are the Cayman ground boa, Cayman blind snake and Cayman water snake.
x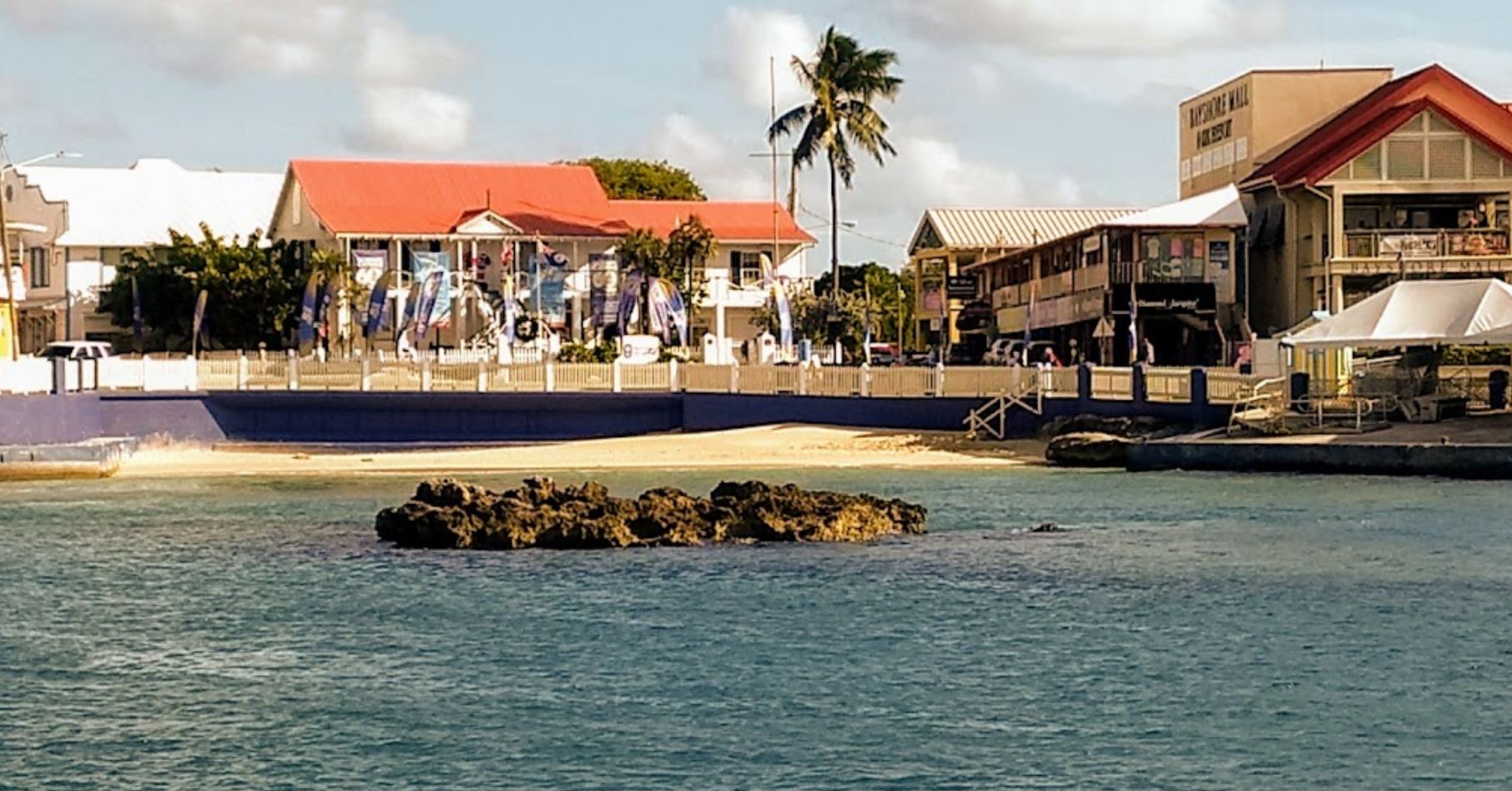 x
There are just under 600 banks and trust companies in the Grand Cayman, including 43 of the 50 largest banks in the world. Because of this large financial presence on the island, banking, investments, and insurance drive the economy in Grand Cayman.
Owen Roberts International Airport serves Grand Cayman with domestic and international flights. Cayman Airways has its headquarters on Grand Cayman.
x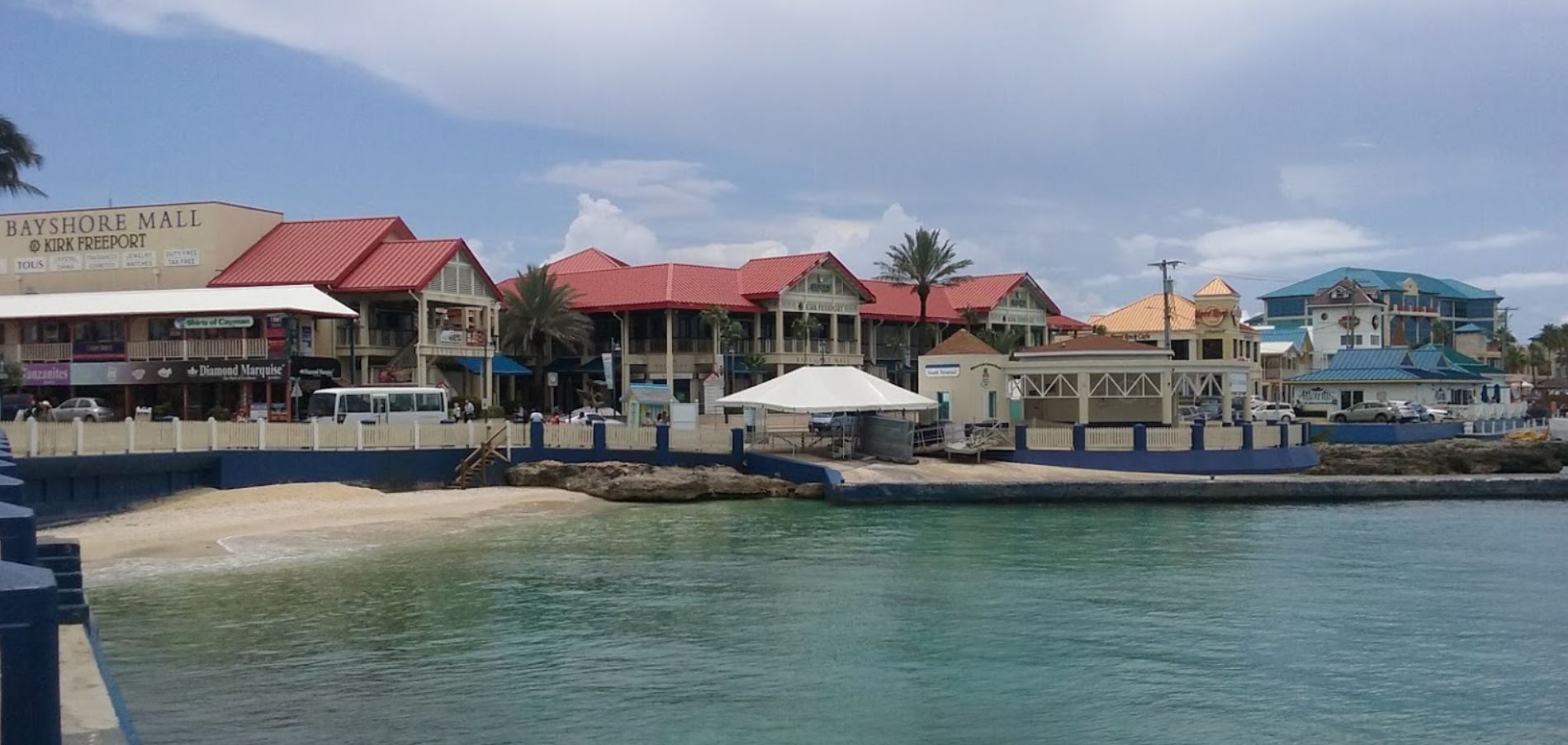 x
Electrical service for Grand Cayman is provided by Caribbean Utilities Company Ltd., with its corporate headquarters located on North Sound Road. Electricity on Grand Cayman runs on a 120/240 volt electricity system with electrical outlets designed to accommodate a three-pin American plug.
Grand Cayman residents have a choice of telecommunications services from C3, Digicel, FLOW (previously LIME), and Logic
Puerta Maya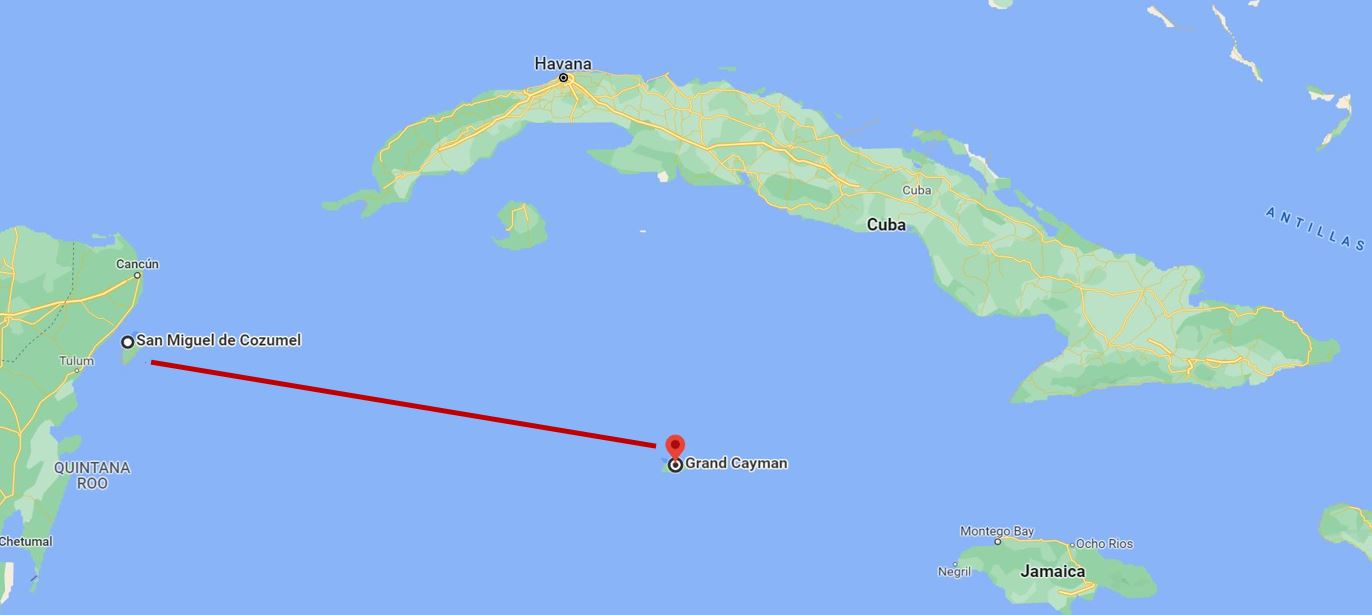 x
The largest of the three terminals in Cozumel, Puerta Maya has two main piers where up to 4 ships can dock. Puerta Maya also has a smaller pier used mainly for excursions and for tender boats when cruise ships anchor.
x

x
Disembarking from "Paradise" to Puerta Maya and Cozumel, Mexico
x

x
Puerta Maya is a wonderful open-air terminal. Many cruise travelers enjoy walking around to explore its shops, bars, grills, and restaurants, before or after a shore excursion. Or just enjoy a drink in the shade on the sandy relaxing area of the terminal. Even if you are not planning to discover any of the top highlights of the island, do not stay onboard and do go out to explore Puerta Maya Cruise Terminal.
x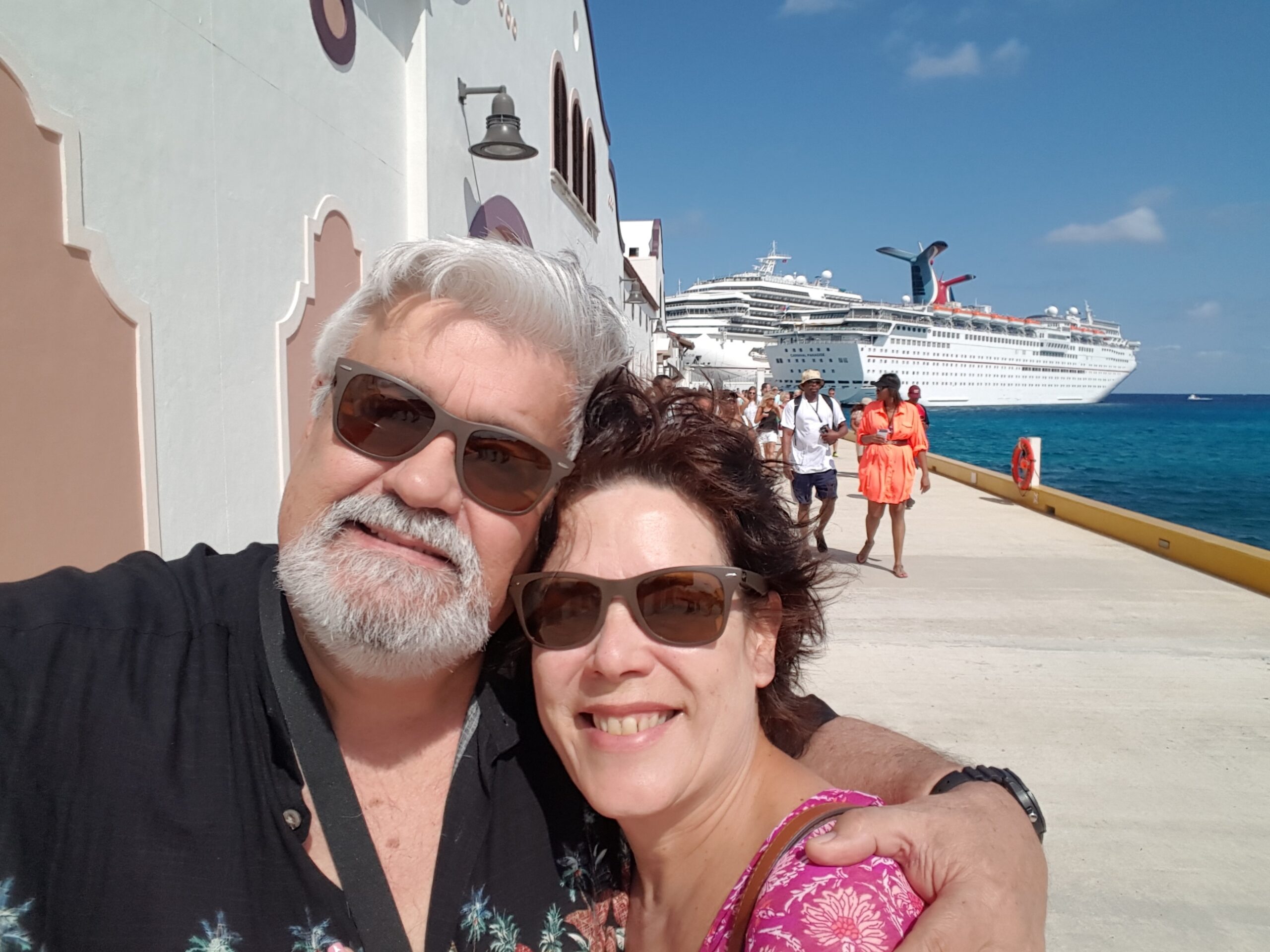 x

x
The Puerta Maya Terminal is where most cruise lines owned by Carnival Corporation usually dock. If you cruise on lines like Carnival, Princess or Cunard this is, most probably, where your ship will dock. However, Holland America and Seabourn (also owned by Carnival Corporation) normally dock at Punta Langosta. As much as this is a rule of thumb, in very rare situations Carnival ships may dock at any of the two other ports.
Entering Puerta Maya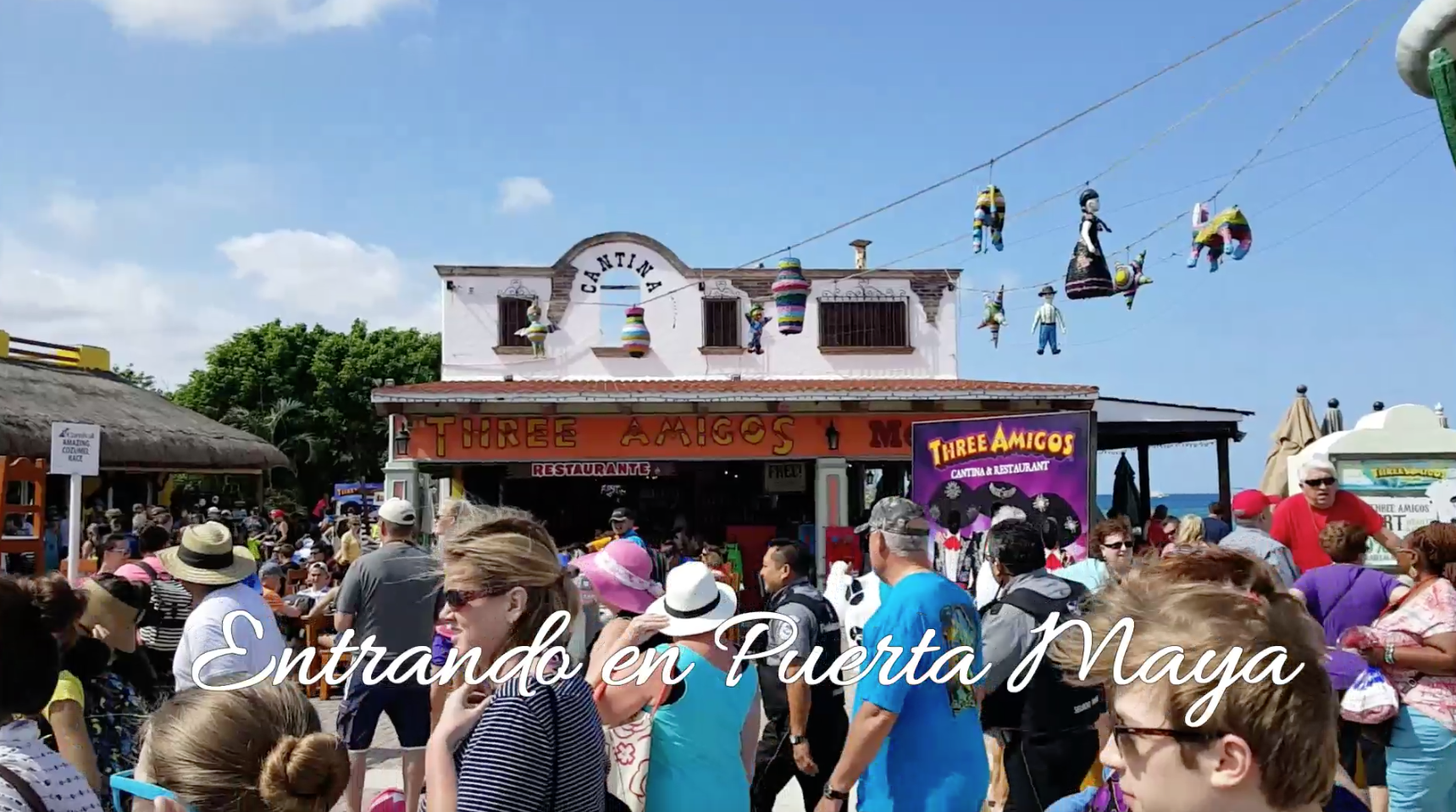 x

x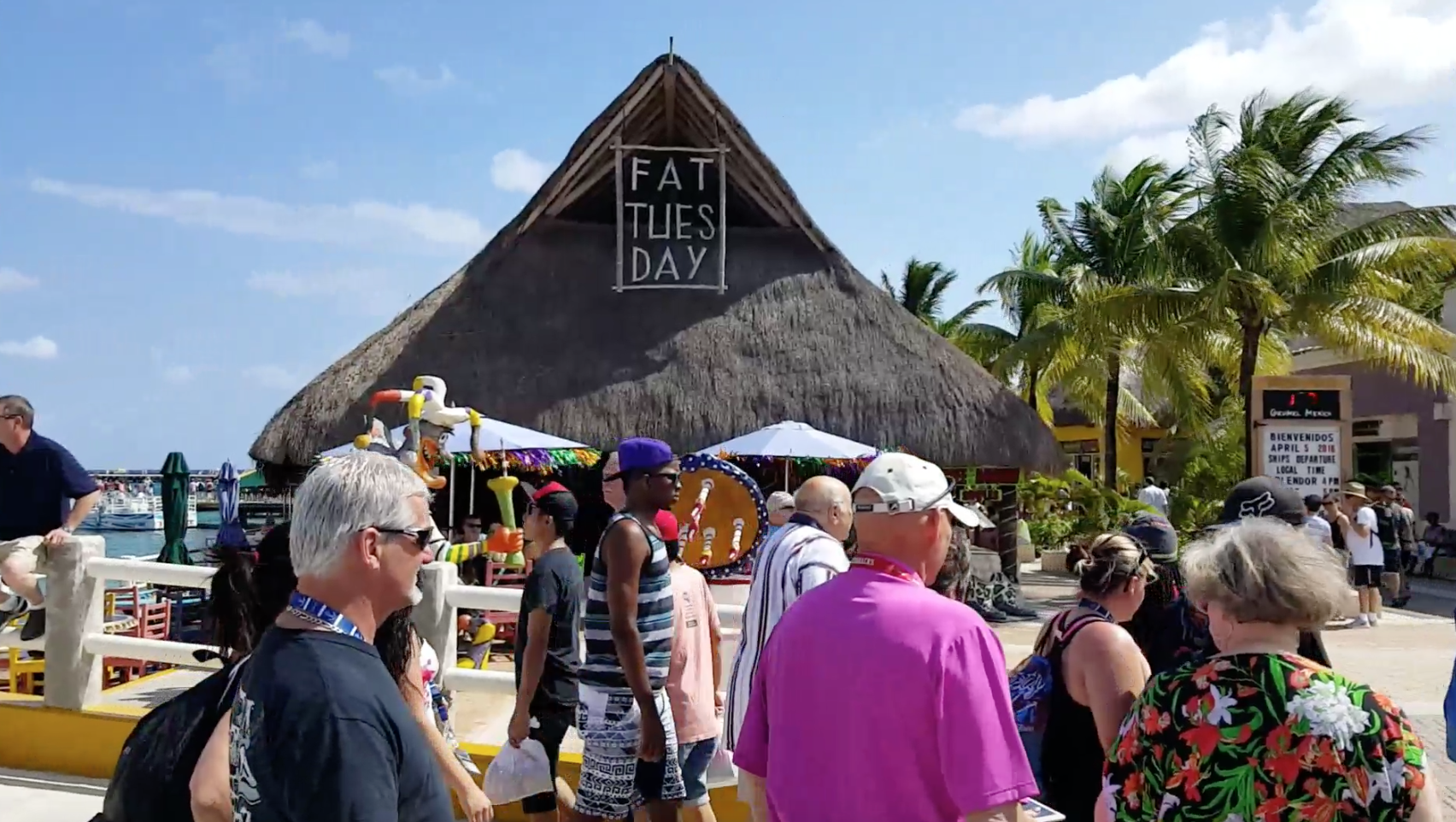 Around Puerta Maya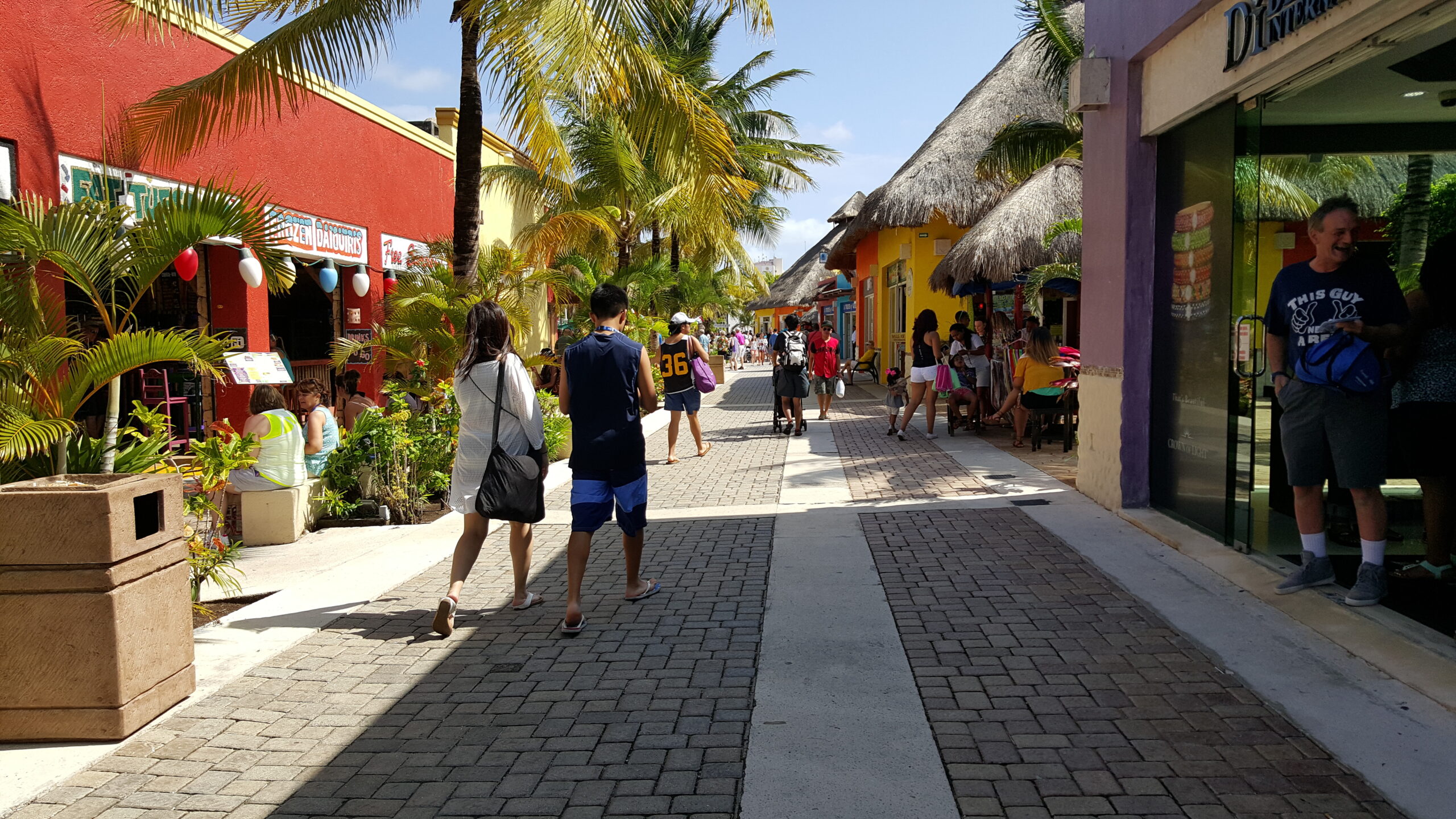 x

x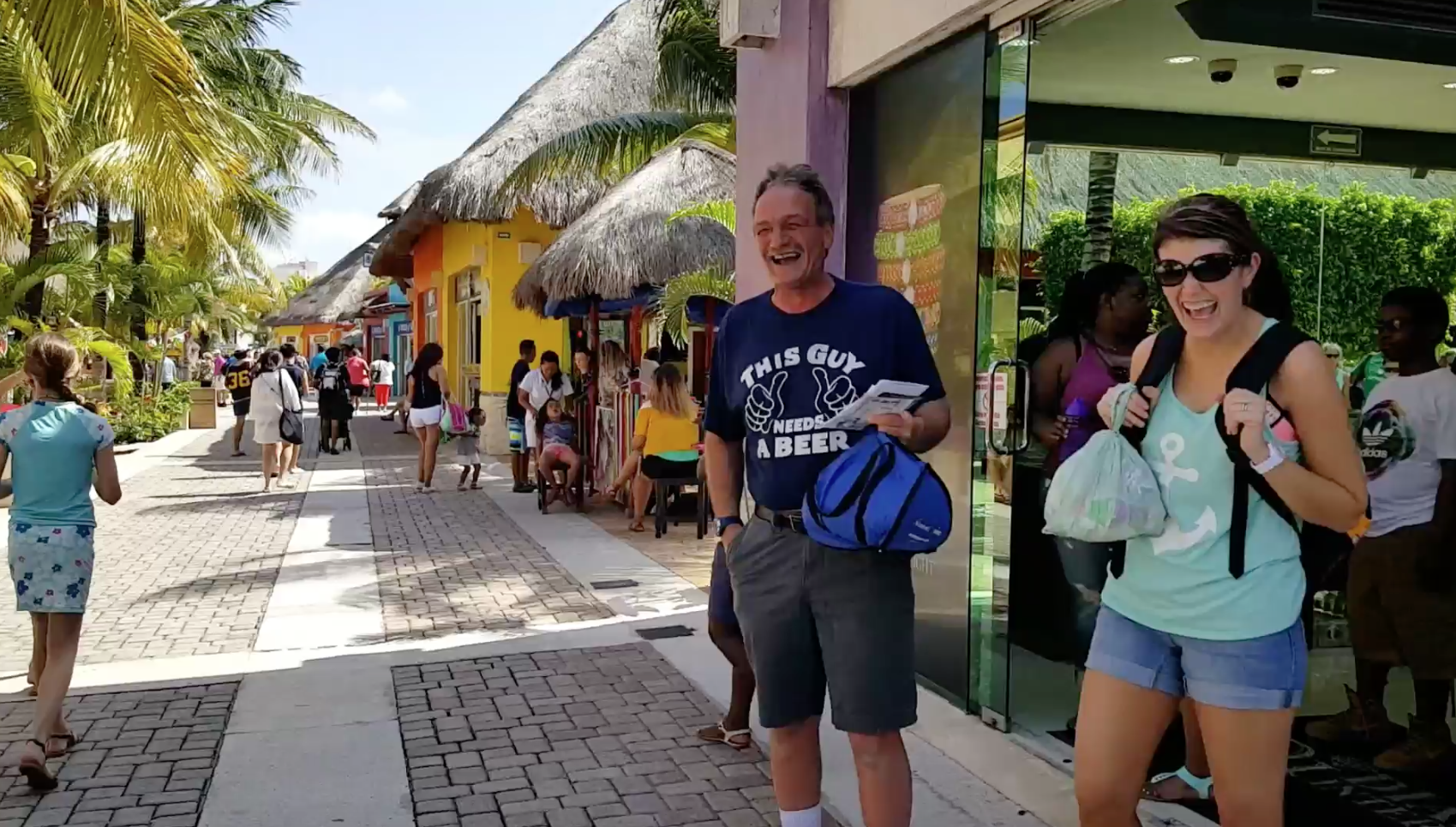 x

x

x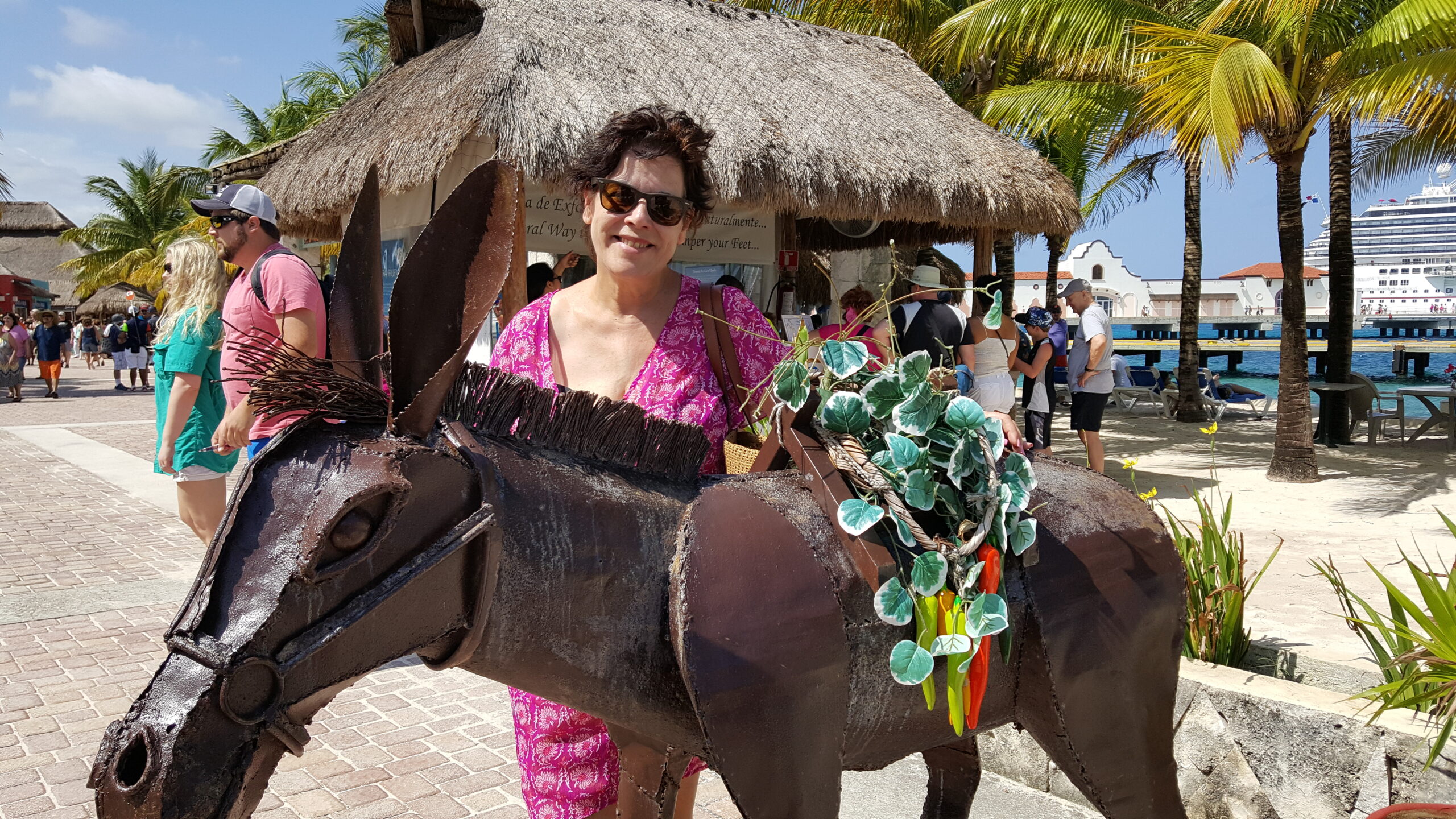 x

x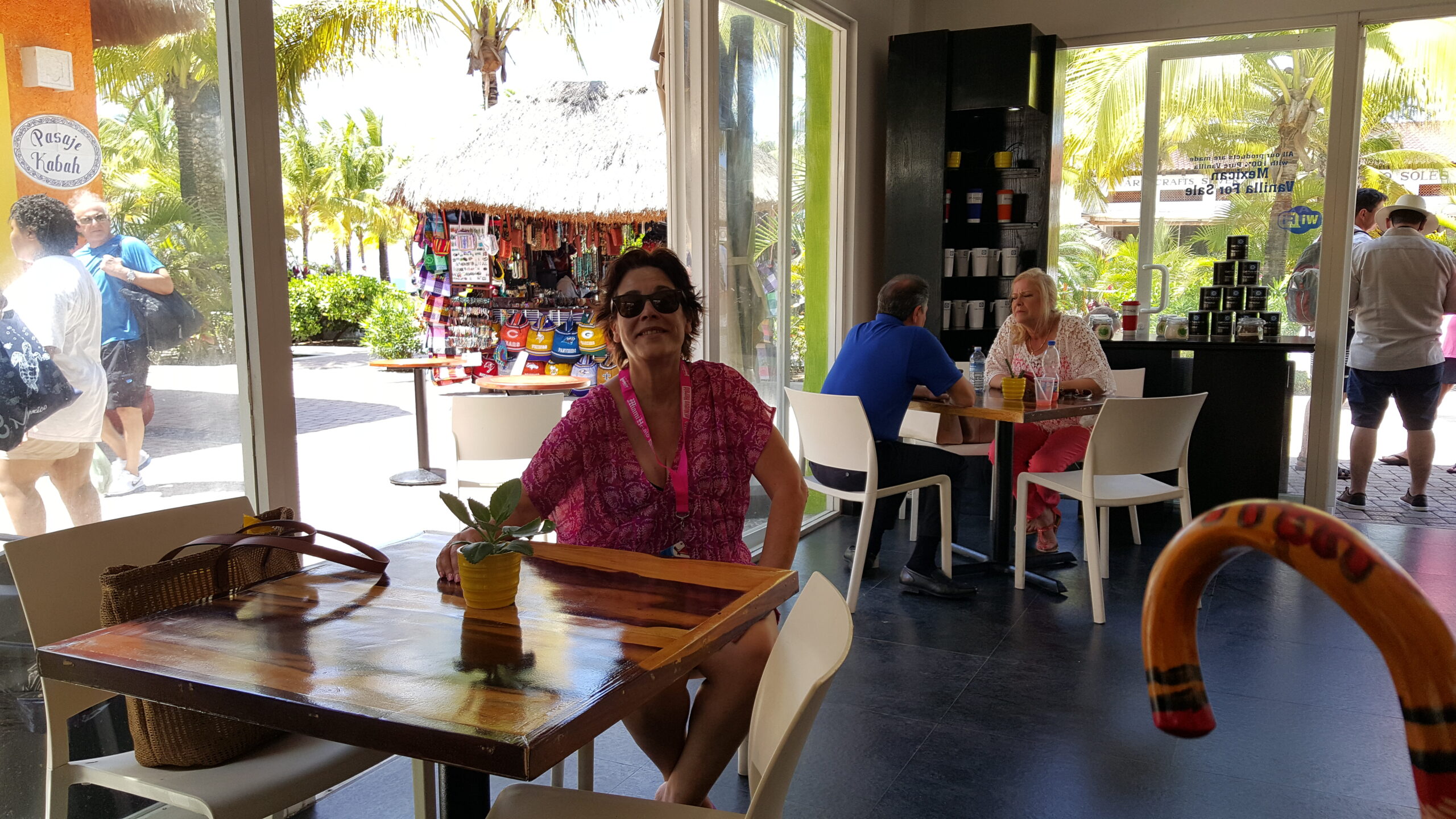 x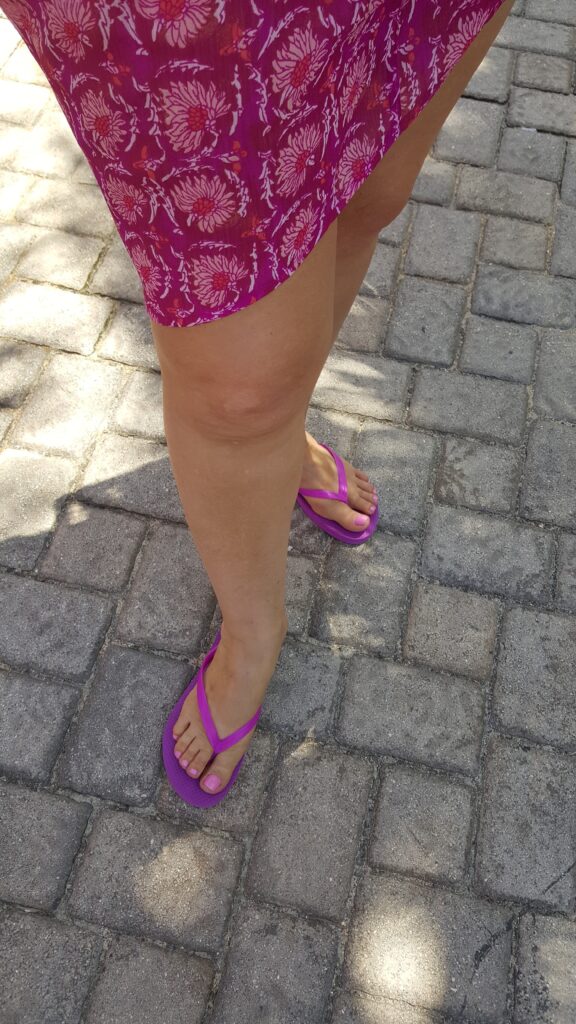 x

x

x

Cozumel
Cozumel is an island and municipality in the Caribbean Sea off the eastern coast of Mexico's Yucatán Peninsula, opposite Playa del Carmen. It is separated from the mainland by Cozumel Channel and is close to the Yucatán Channel. The municipality is part of the state of Quintana Roo, Mexico.
x
x
The economy of Cozumel is based on tourism, with visitors able to benefit from the island's balnearios, scuba diving, and snorkeling. The main town on the island is San Miguel de Cozumel.  The name Cozumel was derived from the Mayan "Cuzamil" or "Ah Cuzamil Peten" in full, which means "the island of swallows" (Spanish: Isla de las Golondrinas).
x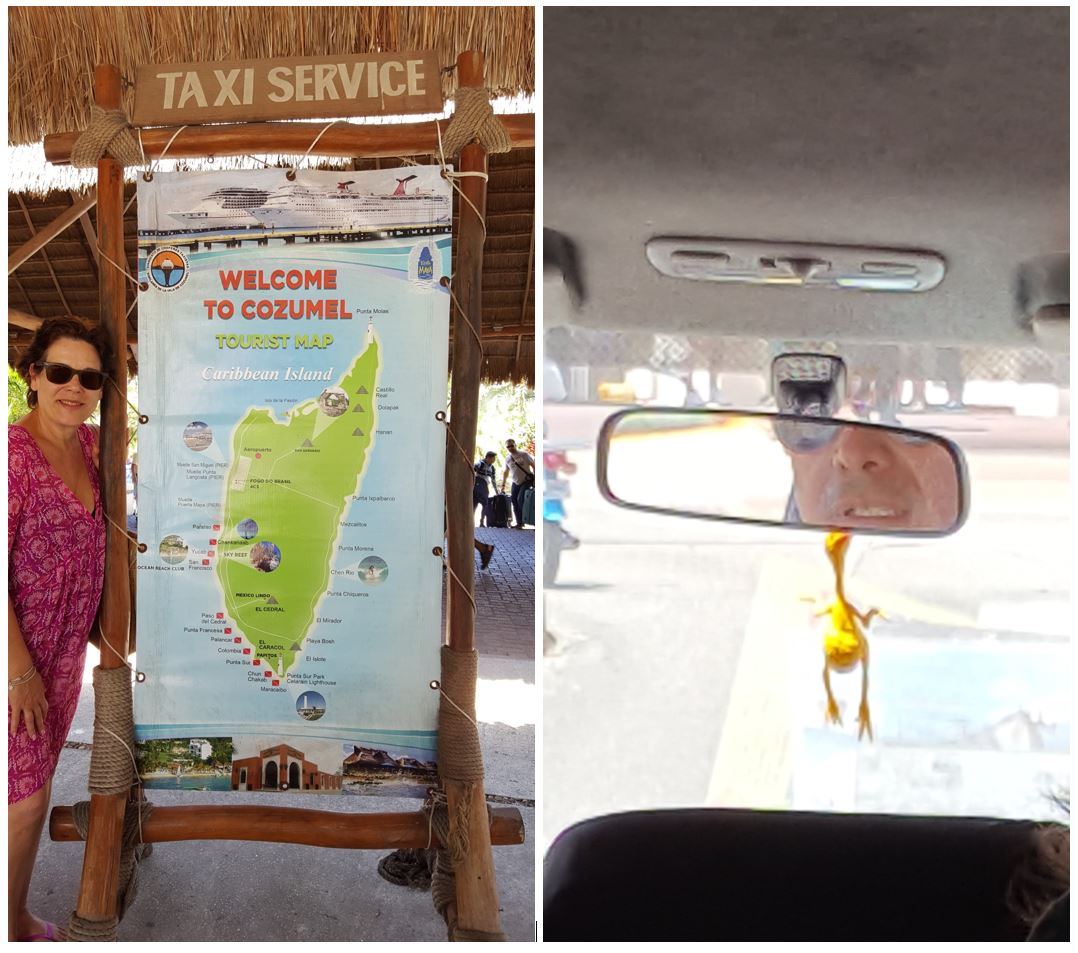 x
The island is located in the Caribbean Sea along the eastern side of the Yucatan Peninsula about 82 km (51 mi) south of Cancún and 19 km (12 mi) from the mainland. The island is about 48 km (30 mi) long and 16 km (9.9 mi) wide. With a total area of 477.961 km2 (184.542 sq mi), it is Mexico's largest Caribbean island, largest permanently inhabited island, and Mexico's third-largest island, following Tiburón Island and Isla Ángel de la Guarda.
x

x
The majority of the island's population lives in the town of San Miguel (pop. 77,236 in 2010), which is on the island's western shore. The municipality, which includes two small areas on the mainland enclaved within the Municipality of Solidaridad with a land area of 10.423 km2 (4.024 sq mi), has a total land area of 647.33 km2 (249.94 sq mi).
x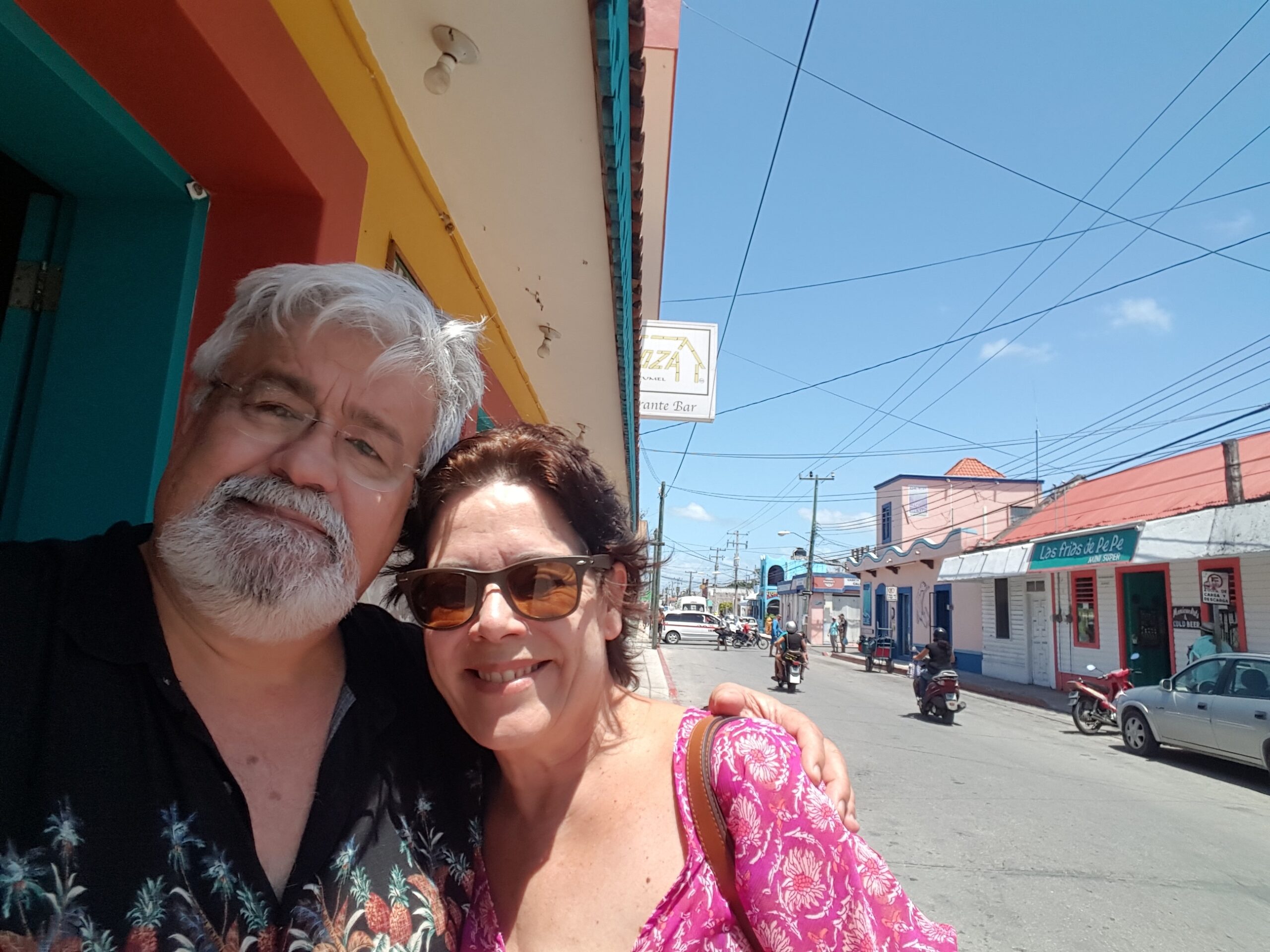 x
Large parts of the island are covered with mangrove forest which has many endemic animal species. Cozumel is a flat island based on limestone, resulting in a karst topography. The highest natural point on the island is less than 15 m (49 ft) above sea level. The cenotes are deep water-filled sinkholes formed by water percolating through the soft limestone soil for thousands of years. Cozumel's cenotes are restricted to qualified cave divers with appropriate credentials.
x

x
The Maya are believed to have first settled Cozumel by the early part of the 1st millennium AD, and older Preclassic Olmec artifacts have been found on the island as well. The island was sacred to Ix Chel, the Maya Moon Goddess, and the temples here were a place of pilgrimage, especially by women desiring fertility. There are a number of ruins on the island, most from the Post-Classic period. The largest Maya ruins on the island were near the downtown area and have now been destroyed. Today, the largest remaining ruins are at San Gervasio, located approximately at the center of the island.
x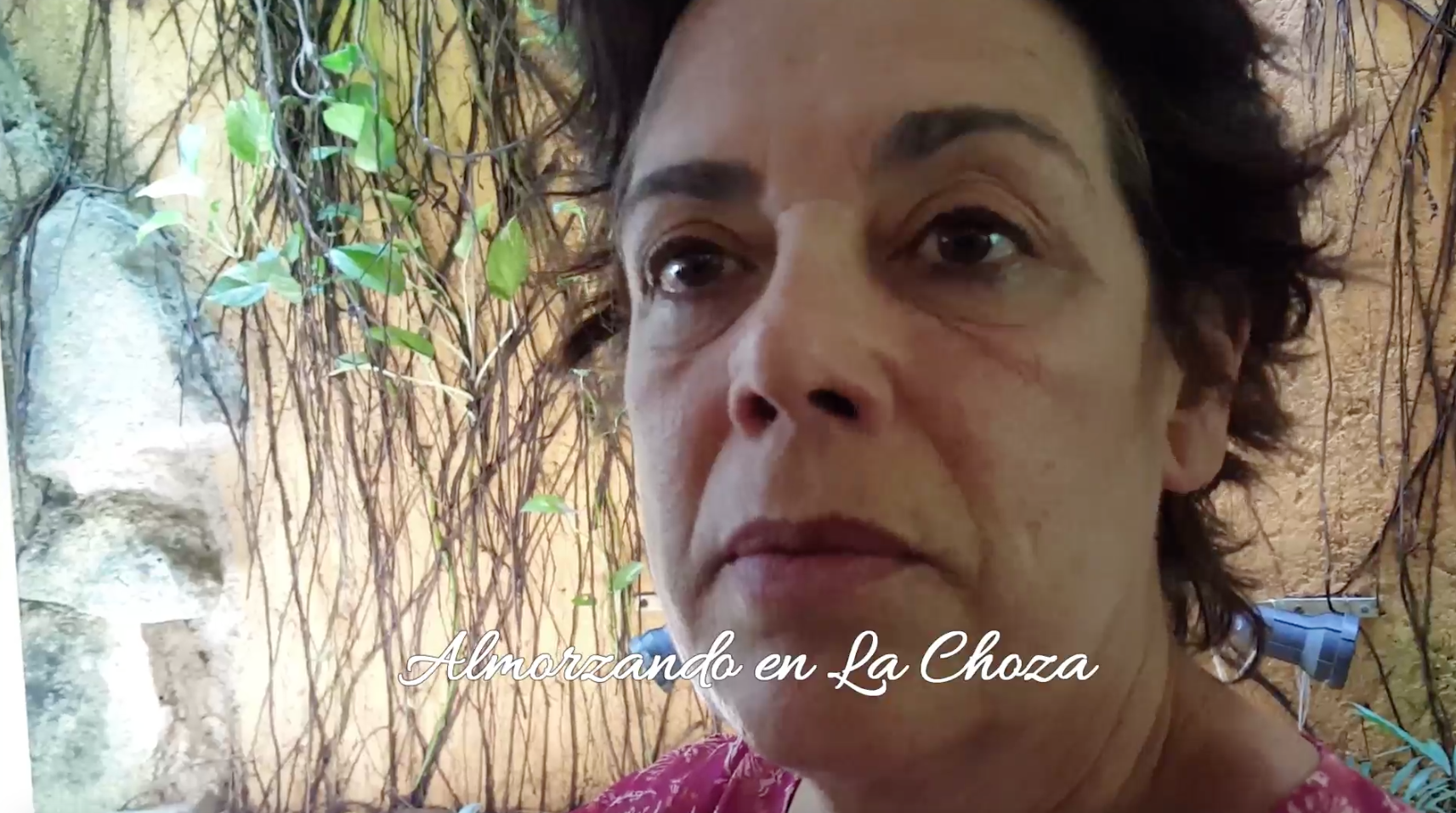 x
The first Spanish expedition to visit Cozumel was led by Juan de Grijalva in 1518.  In the following year Hernán Cortés stopped by the island on his way to Veracruz.  The Grijalva and Cortés expeditions were both received peacefully by the Maya of Cozumel, unlike the expeditions' experiences on other parts of the mainland. Even after Cortés destroyed some of the Maya idols on Cozumel and replaced them with an image of the Virgin Mary, the native inhabitants of the island continued to help the Spanish re-supply their ships with food and water so they could continue their voyages. Gerónimo de Aguilar was rescued at this time.
x

x
As many as 10,000 Maya lived on the island then, but in 1520, infected crew members of the Pánfilo Narváez expedition brought the smallpox contagion to the island and by 1570 only 186 men and 172 women were left alive on Cozumel. In the ensuing years Cozumel was often the target of attacks by pirates, and in 1650 many of the islanders were forcibly relocated to the mainland town of Xcan Boloná to avoid the Buccaneers' predation. Later, in 1688, most of the rest of the island's population, as well as many of the settlements along the Quintana Roo coast, were evacuated inland to towns such as Chemax.
x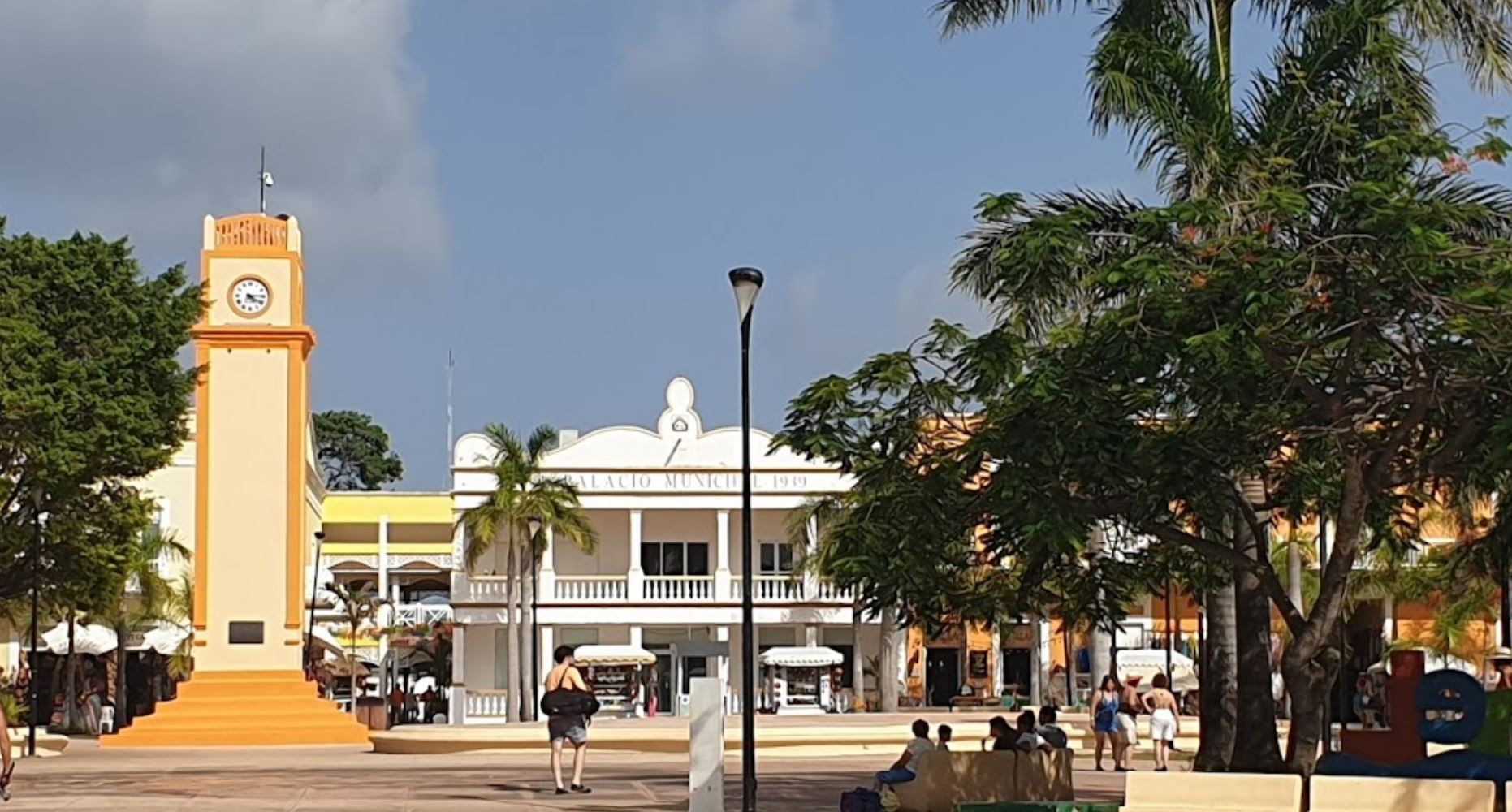 x
In 1848, refugees escaping the tumult of the Caste War of Yucatán settled on the island and in 1849 the town of San Miguel de Cozumel was officially recognized by the Mexican government.
In 1861, American President Abraham Lincoln ordered his Secretary of State, William Henry Seward, to meet with the Mexican chargé d'affaires Matias Romero to explore the possibility of purchasing the island of Cozumel for the purpose of relocating freed American slaves offshore. The idea was summarily dismissed by Mexican President Benito Juarez, but in 1862 Lincoln did manage to establish a short-lived colony of ex-slaves on Île à Vache off the coast of Haiti.
x

x
Although the original airport was a World War II relic and was able to handle jet aircraft and international flights, a much larger airport was built in the late 1970s.
Scuba diving is still one of Cozumel's primary attractions, mainly due to the coral reef on the western shore of Cozumel. These coral reefs are protected from the open ocean by the island's natural geography. In 1996, the government of Mexico also established the Cozumel Reefs National Marine Park, forbidding anyone from touching or removing any marine life within the park boundaries. Despite the importance of healthy reefs to Cozumel's tourist trade, a deep-water pier was built in the 1990s for cruise ships to dock, causing damage to the reefs, and it is now a regular stop on cruises in the Caribbean. Over the past few decades, coral reef health has significantly declined in Cozumel, with much lower coral cover now present than was historically recorded.
x

x
The island was struck directly by two Category 4 hurricanes during the 2005 Atlantic hurricane season. In July, Hurricane Emily passed just south of Cozumel, exposing the island to the storm's intense inner core. Despite Emily being a powerful storm, it was the larger, stronger, slower-moving Hurricane Wilma that caused the most destruction when it hit the island in October.  Wilma's eye passed directly over Cozumel.  here was some damage to the underwater marine habitat. This included the coral reefs, which suffered particularly at the shallower dive sites, and the fish that inhabit the reefs.
x

x
Tourism, diving and charter fishing comprise the majority of the island's economy. There are more than 300 restaurants on the island and many hotels, some of which run dive operations, have swimming pools, private docks, and multiple dining facilities.
Other water activities include parasailing, kitesurfing, and a tourist submarine. There are also two dolphinariums. At the cruise ship docks, there are several square blocks of stores selling Cuban cigars, jewelry, T-shirts, tequila, and a large variety of inexpensive souvenirs. Also, the only working pearl farm in the Caribbean is located on the North edge of the island.
x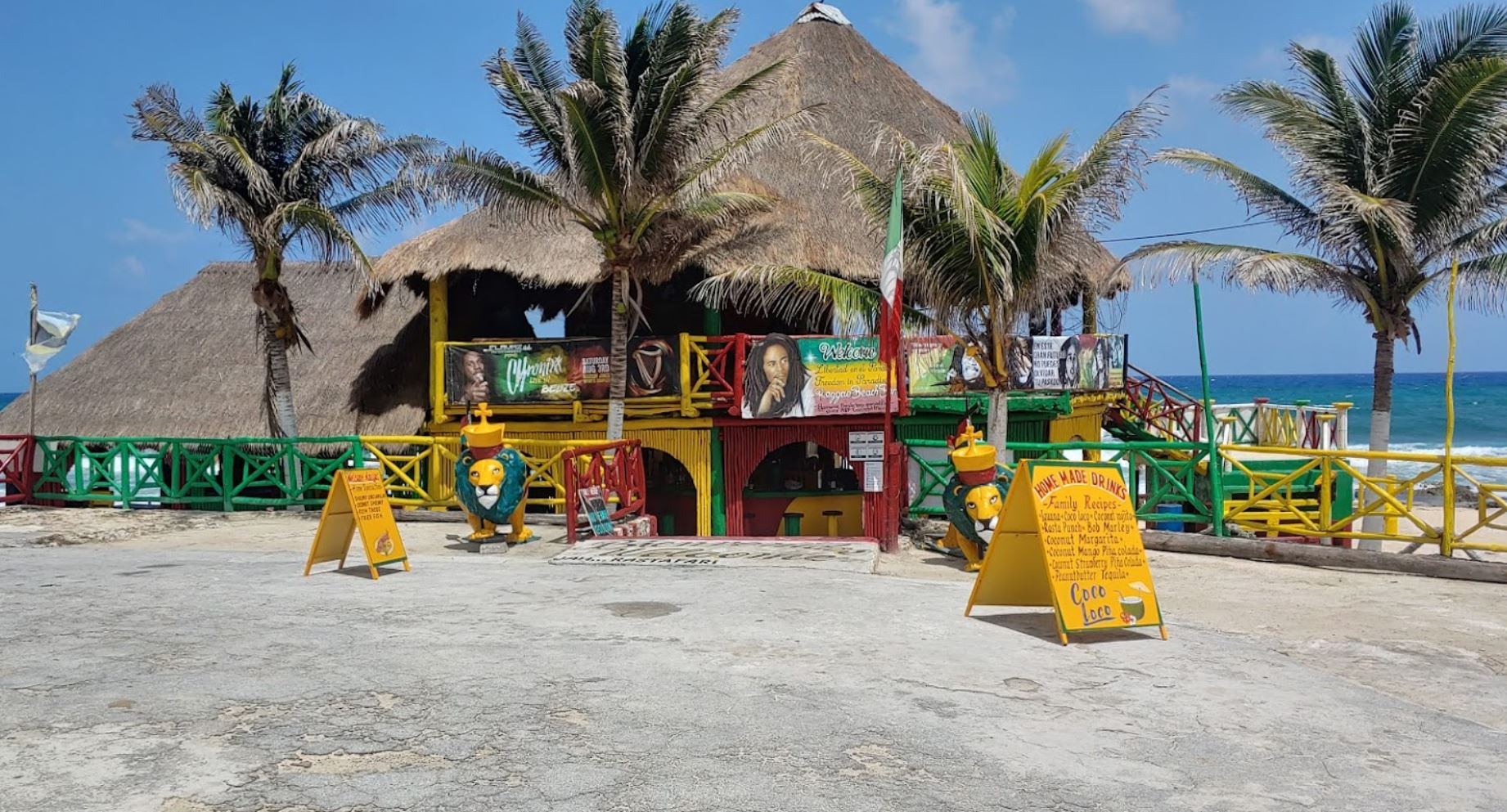 x
San Miguel is home to many restaurants with a huge variety of different cuisines, along with several discothèques, bars, cinemas, and outdoor stages. The main plaza is surrounded by shops; in the middle of the plaza is a fixed stage where Cozumeleños and tourists celebrate every Sunday evening with music and dancing.
All food and manufactured supplies are shipped to the island. Water is provided by three different desalination facilities located on the island.
Back to Puerta Maya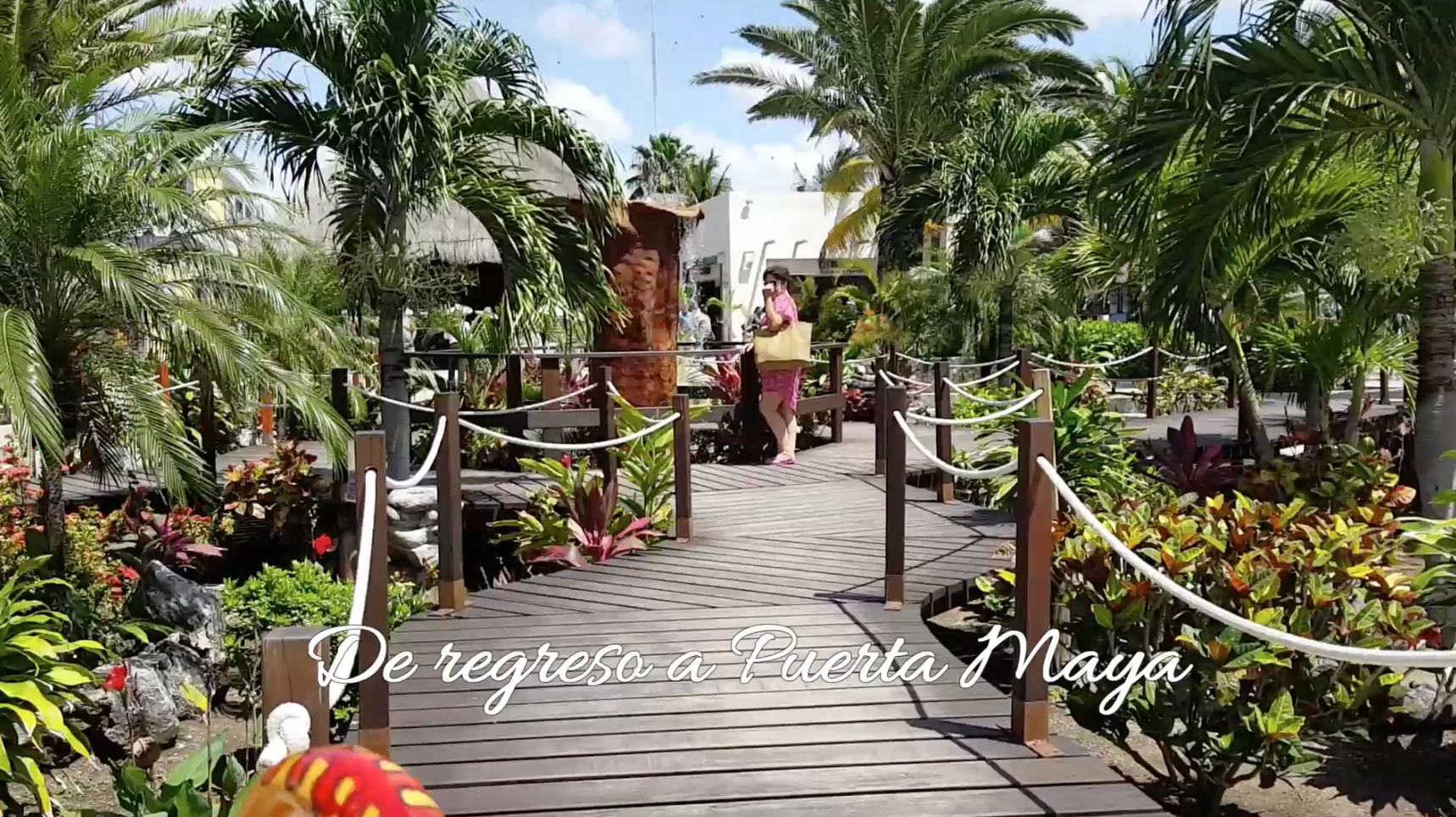 x

x

x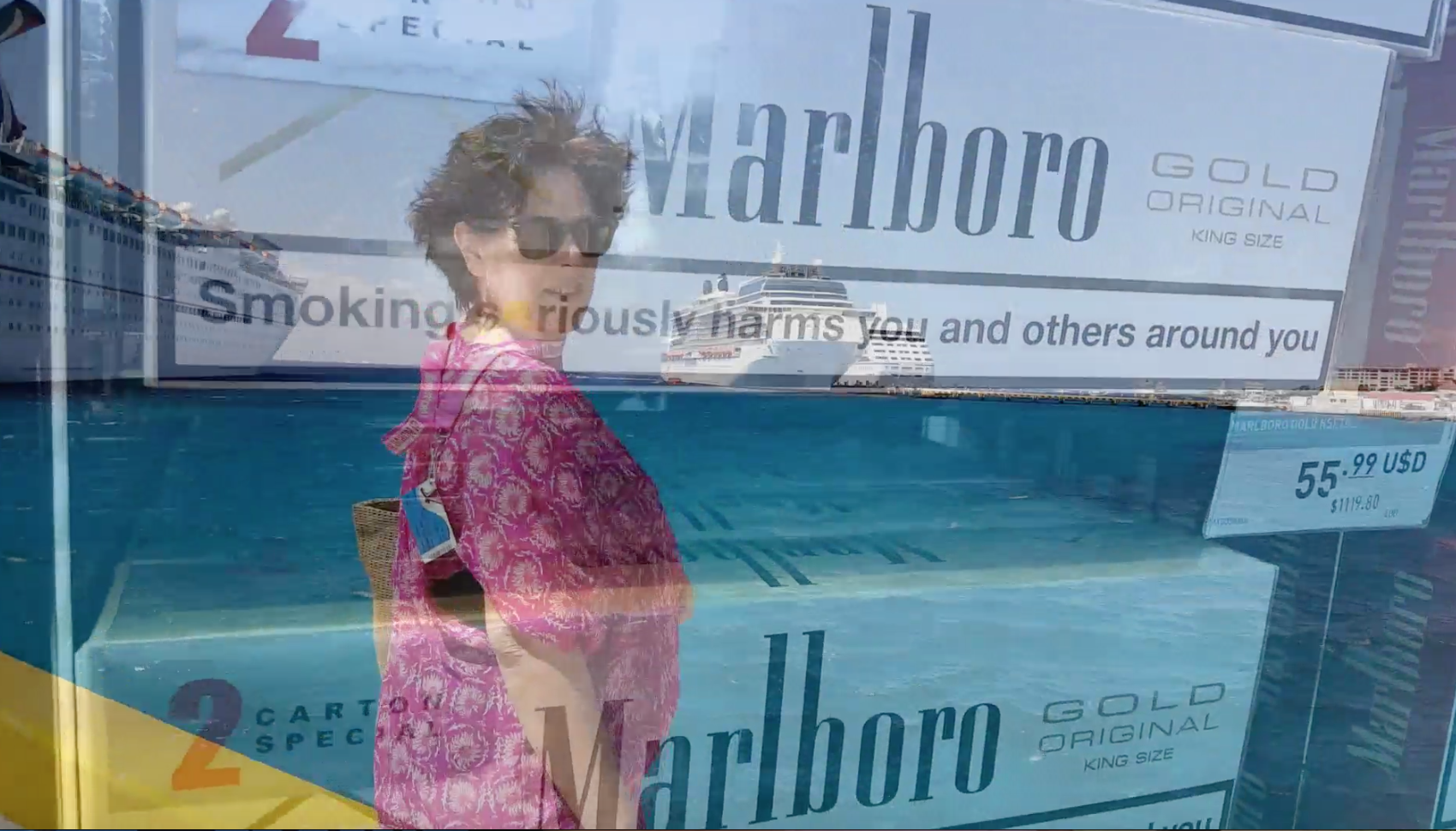 x

Back to Paradise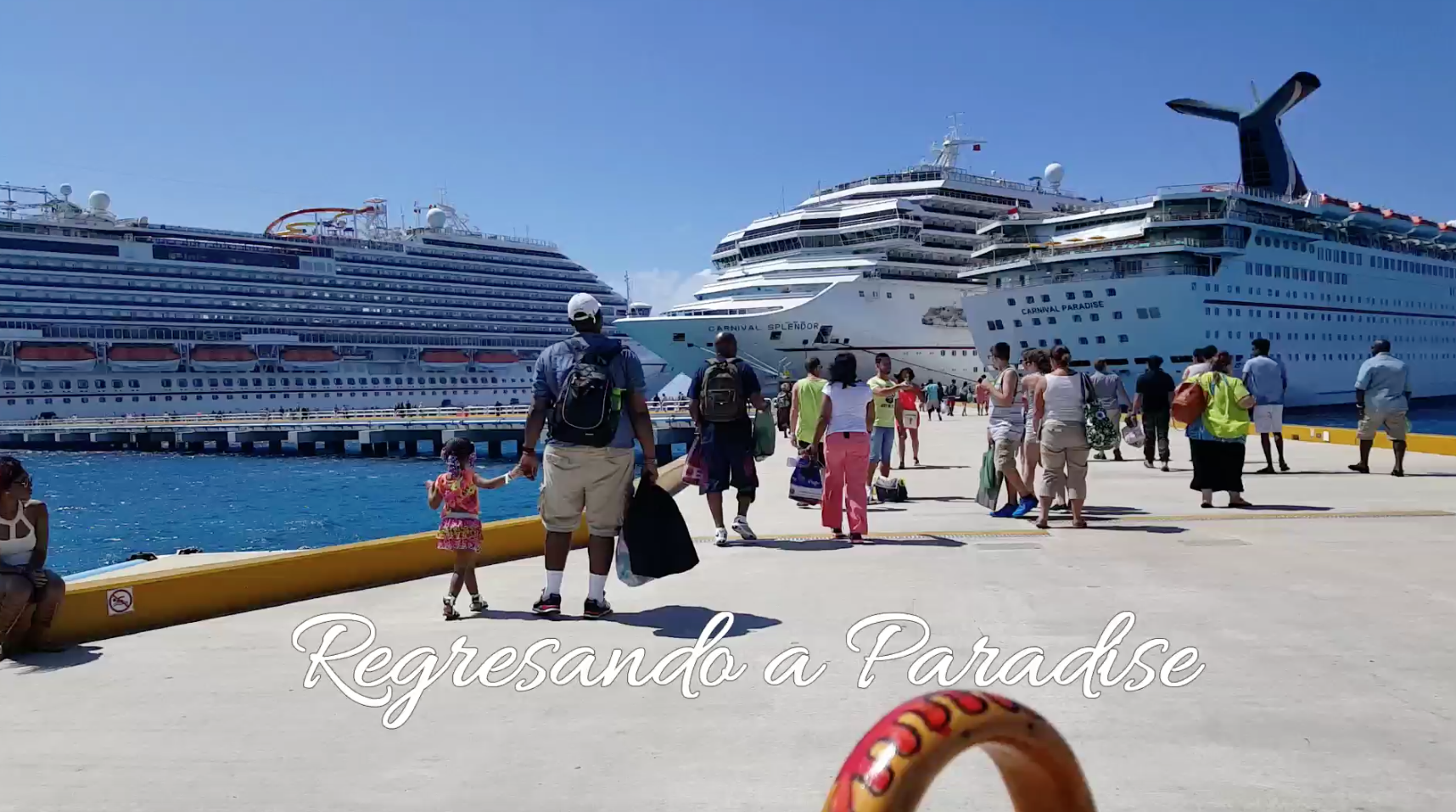 x

Back Home…!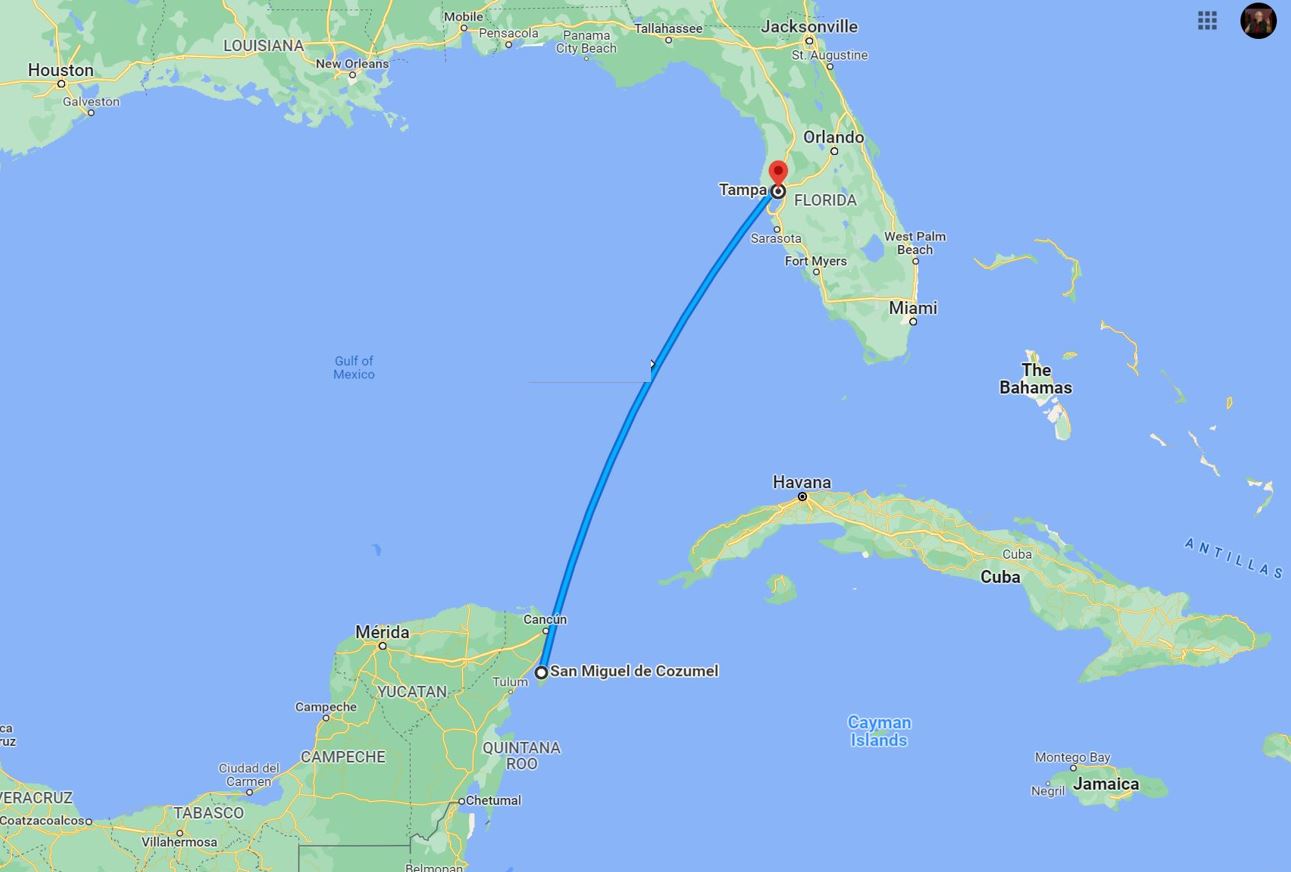 x