Les rogamos que participen en la campaña para evitar – en la medida de lo posible – el adoctrinamiento en las escuelas de Estados Unidos.  Para eso hemos preparado esta "plantilla" en inglés que Uds. pueden adecuar a sus respectivos estados y enviarlas por correo electrónico a sus representantes en el Congreso, en los diferentes departamentos de educación y a sus gobernadores de estados.  Seguramente no lograremos nada más que cumplir con una obligación como padres y abuelos y saber que hicimos algo por nuestros hijos y nietos, aunque al final peredamos la guerra.
Instrucciones
Copien y peguen la plantilla que les estamos anexando.
Busquen los nombres de sus congresistas (diputados, tanto federales como estadales y senadores) y sus respetivos buzones electrónicos, en la lista.
Busquen los nombres de los gobernadores de cada estado en esta lista.
Envíen la carta, adecuada a sus respectivos casos, a cuanto funcionario electo puedan.
Plantilla Genérica
Dear (name of who will receive this letter)
I am the parent of a (x) year old student at (name of the school).  I have observed with stupor and very carefully, the modifications made to the education curriculum in our state's education system.  As a citizen – or legal resident – of this great country, I strongly oppose these changes.
Sexual orientation, in my view, should be carried out by the parents of our children and grandchildren: not by the state.  Because of my moral and/or religious convictions, I do not agree with the so-called "gender ideology".  I think humans are born female or male (boys or girls), regardless of whether they choose a specific sexual orientation along the way.
The movement called "Black Lives Matter" is a politically inspired organization, without social inspiration and much less educational, so I refuse to have my child indoctrinated under the postulates of this or any other political institution.
Considering that every human being's life begins at the very moment of conception, I am totally and absolutely against abortion and far less interested that the education department of my state "orients" my child on this very scabrous and conflicting matter.
I believe in the truthfulness of biological science and mathematics; subjects that have nothing to do with racism, as it is already spreading in schools throughout this country.
I don't believe in the so-called "racial supremacy": white black or any other.  I don't see why white citizens have to feel guilty about events that happened centuries ago.  I understand that there are many ways to deal with the old issue of slavery in ways other than how it has been chosen to be carried out by our education department officials.
I don't have the means to educate my child in our home and I depend on the education of my state's public schools.  Should I had these means, you can be sure that I would choose to educate my children in my home, according to our moral concepts inherited from our parents and teachers of a nation that was once the light of democracy throughout the globe.
Without further attempt,
(Your signature)

Fabianismo
Muchos se confunden con el "nuevo sistema" que se está implementando – "a pasos de vencedores" – en Estados Unidos, a apenas 45 días de la nueva administración "Biden-Kamala".  Un sistema que nos recuerda a ciertas normas y postulados del más rancio y puro COMUNISMO, pero con "tintes capitalistas".  Tampoco pudiéramos compararlo con el "comunismo chino".  No se parece al régimen castro-estalinista que impera en Cuba y mucho menos al sistema puramente delincuencial venezolano.
Para los analistas entendidos en la materia, se trata de la conformación de un sistema fabianista.  El video a continuación – publicado en agosto de 2014 –  se los explicará muy claramente.  Lo expone el Dr. Orlando Trujillo, historiador y profesor universitario, en el programa de Don Julio Angulo, de Miami.
El fabianismo es tan, pero tan descarado, que su emblema es un lobo disfrazado de oveja.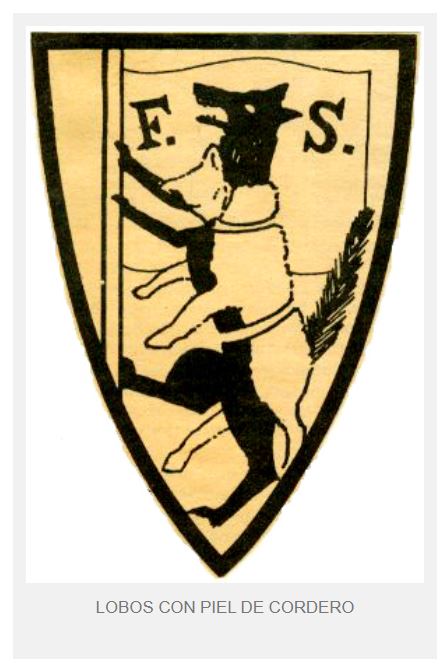 Tucker Carlson
Precavidamente nos adelantamos a la censura de YouTube y grabamos el programa de Tucker Carlson del 19 de febrero de 2021.  Efectivamente, pocas horas después de haberlo grabado, el programa fue sacado del aire.  Tal vez este portal sea el único medio en el que Uds. lo podrán ver.  Si lo buscan en Google, no lo encontrarán: mucho menos en YouTube.  Tomemos muy en cuenta que apenas han transcurrido 45 días desde que Joe Biden llegó a la Casa Blanca.  Si así han comenzado, no traten de imaginar cómo será Estados Unidos de aquí a cuatro, ocho o más años.
Robert Alonso
Miami 21 de febrero de 2021